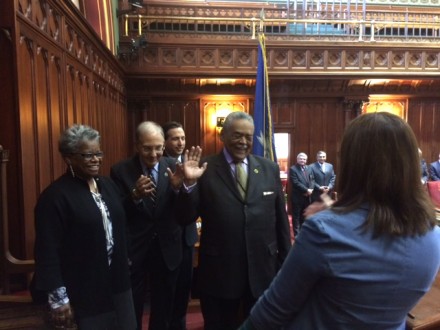 State Senator Marilyn Moore is urging constituents to attend a public forum March 9, 5:30 p.m. at the Bridgeport Public Library Downtown in support of a government reform bill An act prohibiting municipal employees from serving on certain municipal legislative bodies that would enforce the voter-approved City Charter barring city employees from serving on the City Council.

"During my campaign for State Senate I promised my constituents to support State Rep. Jack Hennessy's bill to stop the conflict of interest that is taking place in Bridgeport," she wrote in a recent email to constituents. "We have elected officials who are city employees who vote on their raises, and other financial matters that are in direct conflict with their positions. Through House Bill 5886, we could end the madness."
She pointed out the entire city delegation to the state legislature supports the bill, except for State Rep. Chris Rosario.
"It is important that we let the leadership in Hartford know that we are serious about ending the conflict. Please share this invite with your family and friends. We have invited legislators from around the state to join us."
The bill has a cross-section of support from Democrats and Republicans including Planning and Development Committee co-chair State Rep. Phil Miller where the bill is being considered.
Moore defeated incumbent Anthony Musto in a tight August 2014 Democratic primary in which Musto's opposition to the bill was a factor. She represents Bridgeport, Trumbull and Monroe in the state legislature.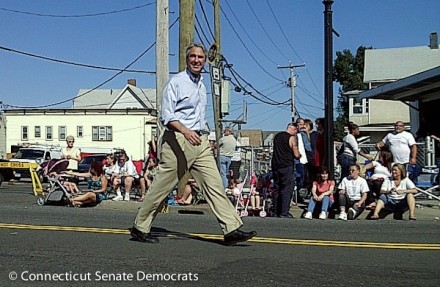 It's illegal for the head of Connecticut's legislative branch to work at the pleasure of the governor. Same thing thing on a federal level.
Rather than follow the voter-approved City Charter prohibiting city employees from serving on the City Council, some city officials have hid behind the legal advice of the city attorney who has cited a loophole in state law as a pretext to violating the charter. State law bars municipal employees from serving on boards of finance. Bridgeport's City Council, however, serves the dual role of legislative and budget-making body. The reform bill seeks simply to extend state law to bar municipal employees from serving on all government bodies that have budget authority.
Currently three city employee councilors would be impacted if this bill is passed into law: James Holloway, Milta Feliciano and Tom McCarthy who serves as president of the City Council. This is an election year for the mayor and council.
As deputy director of Labor Relations, McCarthy works at the pleasure of Mayor Bill Finch. McCarthy was a city employee councilor prior to Finch's election but became council president, with Finch's backing, following Finch's election as mayor in 2007.
Supporters of the bill maintain too many conflicts exists such as city employee councilors approving their own wages and benefits. Also, how can taxpayers get the best deal for their money when the head of the legislative branch works at the pleasure of the mayor with no separation of powers?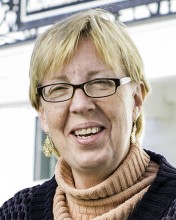 Opponents, including organized labor, argue the bill lessens the pool of candidates who could be involved in elective politics. Organized labor leadership carries clout with some Democratic legislators because their constituency finances and supports many Democrats. McCarthy's office also negotiates union contracts and hears municipal employee grievances, something not lost on organized labor leadership that prefers a cozy relationship with him.
State Senator Ed Gomes who has sturdy labor credentials says he and some of his labor friends have agreed to disagree on the issue. Gomes supports the reform bill.