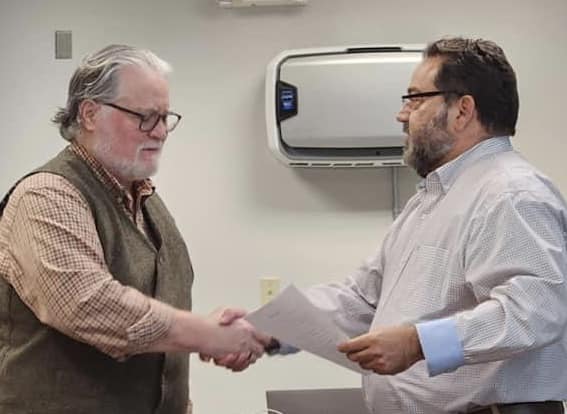 Rob Traber knows all about the innerworkings of a classroom. Now he's in a position to influence policy inside it.
Traber Monday night was approved by the Board of Education to fill the seat of Democrat Erika Castillo who resigned late February.
Traber will serve at least until early December. If he decides on an extended term of his own he must go before the voters.
As he notes in his Facebook post he's not a pillar of the local party establishment. Likely, he'll need to wage a primary in September and the stars could be aligned for him running on a ticket opposed to Mayor Joe Ganim, the favorite for the party endorsement.
Traber is no novice to city elections. He's been through the wars on behalf of progressive interests.
Still, as Traber shares, one step at a time.
Well, my "retirement" just took an interesting turn.

Two weeks ago, I decided to apply to fill a "Democrat" opening on the Bridgeport Board of Education. And though I've spent 30 years fighting for the children of Bridgeport (20 as a teacher), I didn't expect to be chosen from among the dozen applicants.

Kim McLaughlin and I haven't endeared ourselves to the Democratic bosses of our city.

Luckily for me, there are some independent-minded Board members who respected my service and commitment.

So, tonight I was sworn in as the newest member of the Bridgeport Board of Education!

It's a temporary position until December. I'll have to run in this fall's election if I want to stay on after that. We'll see. One step at a time!

Meanwhile, I've already been working hard to get more money from the State, and the City budget hearings are later in April.