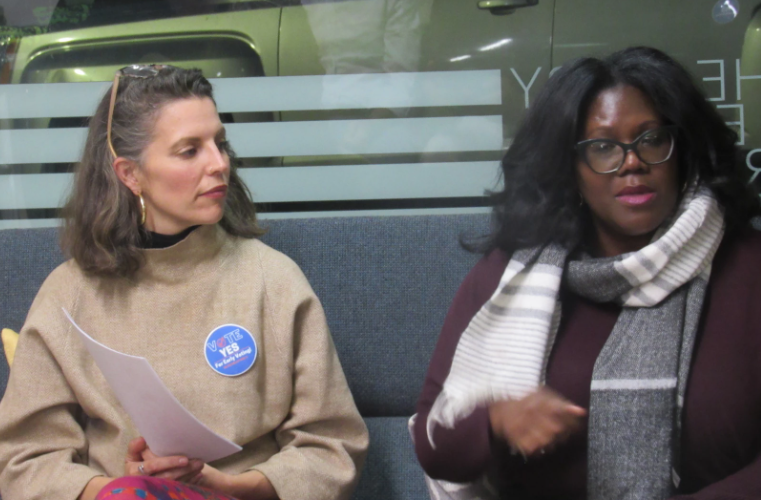 Bridgeport was a key stop along Connecticut's Freedom Trail, a sanctuary led by the Underground Railroad for slaves fleeing southern states for northern safe havens arriving by foot, wagon and horse to a private embrace.
The Bridgeport stop included Little Liberia, as noted by Bridgeport's Freeman Center that hopefully is on its way to a significant restoration and future museum in the South End.
Little Liberia (known as Ethiope, then Liberia in the 1800s) was a seafaring community of free people of color. It boasted a luxurious seaside resort hotel for wealthy Blacks (cited in a letter to Frederick Douglass), Bridgeport's first free lending library, a school for colored children, businesses, fraternal organizations, and churches. Of about 36 structures that comprised Little Liberia, only the Freeman Houses survive on original foundations. Mary Freeman (1815–1883) and Eliza Freeman (1805-1862) were accomplished business women. When Mary Freeman died, the only Bridgeporter of greater wealth was legendary showman P.T. Barnum. The Freeman Houses are listed on the National Register of Historic Places for their significance to African Americans and Women.
Frederick Douglass wrote: "In Bridgeport the blacks may reign. This, then, is the spot for respectable colored people. Let them never play the tail part anywhere, when they can play the head."
In it's contrived New Blueprint For Bridgeport's Future Bridgeport Generation Now Votes–that connivingly raises money on the proviso of non-partisanship invested onto its vitriolic social media platforms–includes a peculiar passage calling for
a study to consider a city reparations fund. Support and fund a City-commissioned study to examine possible establishment of a City Reparations Fund for African-American Bridgeport residents who can trace their ancestry back to slavery.
This is the stuff of hateful demagogues who harbor no real sense for history, make things up as they go, and reside in a widely held fantasy of superiority.
If the leaders of Gen Now Gemeem Davis and Callie Heilmann who lives high on the hill in Black Rock are so passionate about the issue let them finance it with their own money.
No, they want to blame and pick the contemporary pockets of Bridgeport taxpayers–Black, Brown and White–who had nothing to do with the southern plantation owners whose slaves fled on brave journeys for places such as Bridgeport.
Bridgeport was a sanctuary not a sacrilege. But Davis and Heilmann know better.
Meanwhile, a review of their fantastical thesis that they expect their unnamed mayor candidate to embrace is loaded with a price tag of hundreds of millions of dollars.
Fund this, fund that, fund this, fund that.
Eeeeeeeeeeeeee!
God save the Bridgeport taxpayers from these people.
Here's a suggestion, let's start a fund for Davis and Heilmann to enjoy a blood transfusion with sanity.