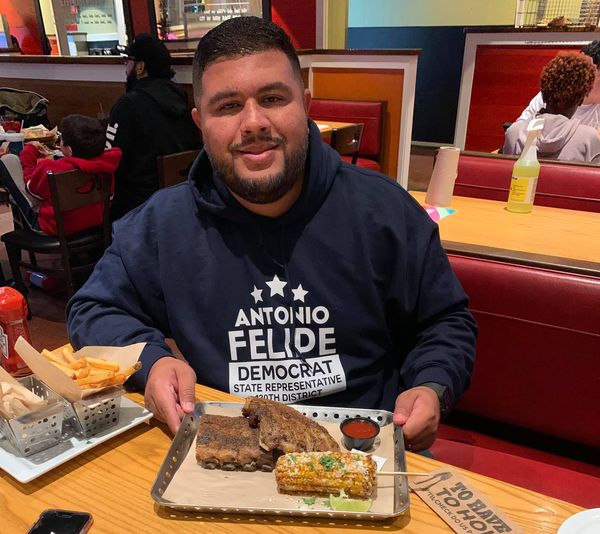 The thing about Republican Ethan Book, he's either a glutton for punishment or a deeply principled page turner.
Just put it on the calendar every two years, Book challenges State Rep. Chris Rosario, popular in his neighborhood, in a Democratic district that outnumbers Republicans 15 to 1. But who's counting?
The loquacious Book tries to get under the skin of the incumbent, fueling vast conspiracy theories that will touch the toots of Trumpers. No matter what, Book will not give up the point, digging in admirably that this time he'll break it down, things will be different.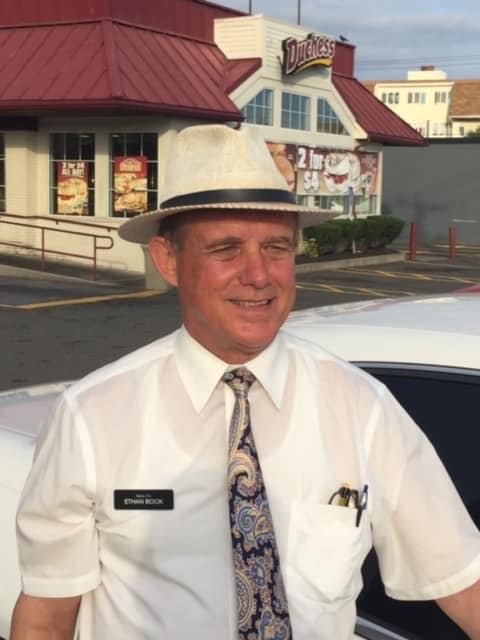 Well, another election and another nearly 80 percent of the vote for Rosario who Facebooked this good-natured ribbing of Book:
After each election, my wife treats me to a nice dinner to celebrate. On the menu is a special slow roasted rack of ribs that's only served every two years in Early November. I'm told that these ribs are made with a secret blend of 128 herbs & spices. The recipe BOOK is then put away for another two years.
Maybe in two years Ethan, a one-man limo service, will chauffeur Rosario to the ribbing.