These views of the city's waterfront looking east don't come along often, unless of course there's a webcam attached to the top of the 16-story People's Bank headquarters (image above) and/or an intrepid photographer Elias Rosario captures a similar vantage point Feb. 22nd atop the city's tallest building. His images follow below.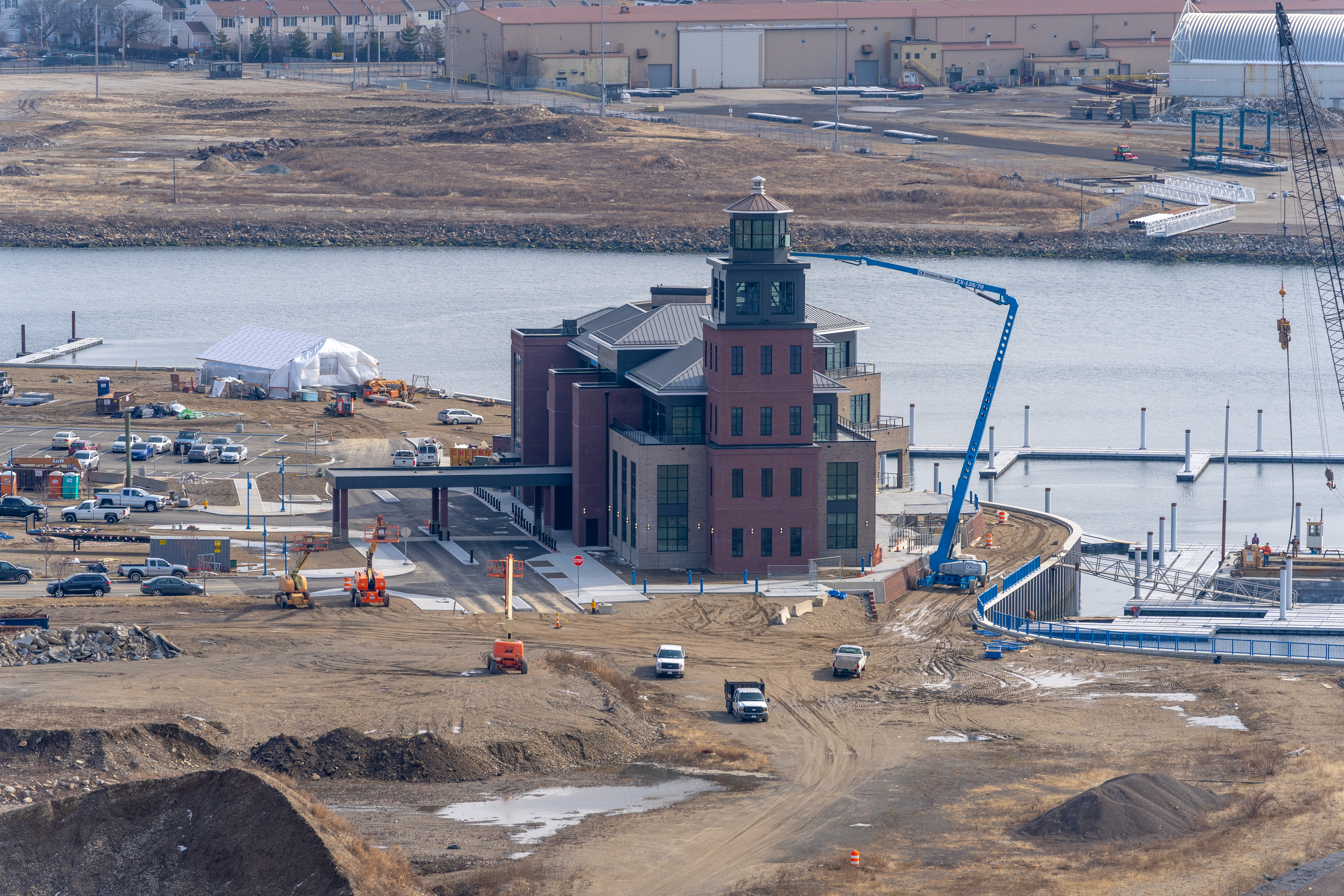 Under construction, the nearly completed 48,000 square-foot Dockmaster Building on the Steelpointe Harbor redevelopment area covering portions of the East Side and East End. The building will house the offices of project owner Bridgeport Landing Development as well as a 200-slip marina, harbor walk and Boca Mediterranean Oyster Bar managed by Yanni Taxiltaridis, general manager of the popular Crave 52 in Fairfield Center.
Boat shows and fishing tournaments are planned along the waterfront.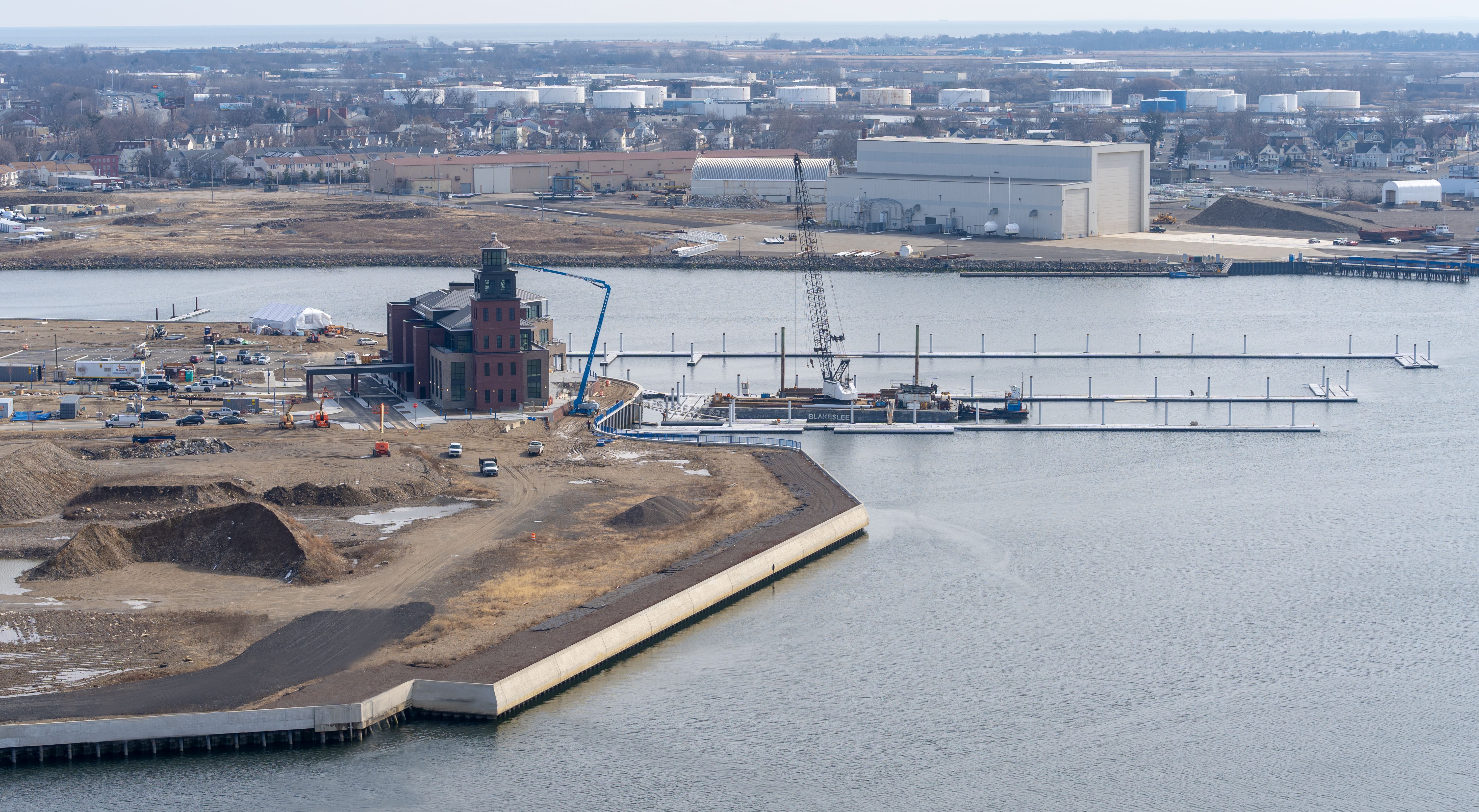 In the distance across the channel, Bridgeport Boatworks that offers repair and storage services.

Wider view of the development area with Bass Pro Shops, upper left, the anchor tenant. The next scheduled phase, foreground left, is the residential building in the corridor bordered by Stratford Avenue, Pembroke and East Main Streets designed with underground parking, retail at ground level and approximately 200 residential units above it.
The developers increased the height of the bulkhead, with six feet of clean fill, following Federal Emergency Management Agency regulations in the aftermath of Hurricane Sandy. The entire shoreline area is now above the flood plain, according to Robert Christoph Jr. a principal with Bridgeport Landing Development.