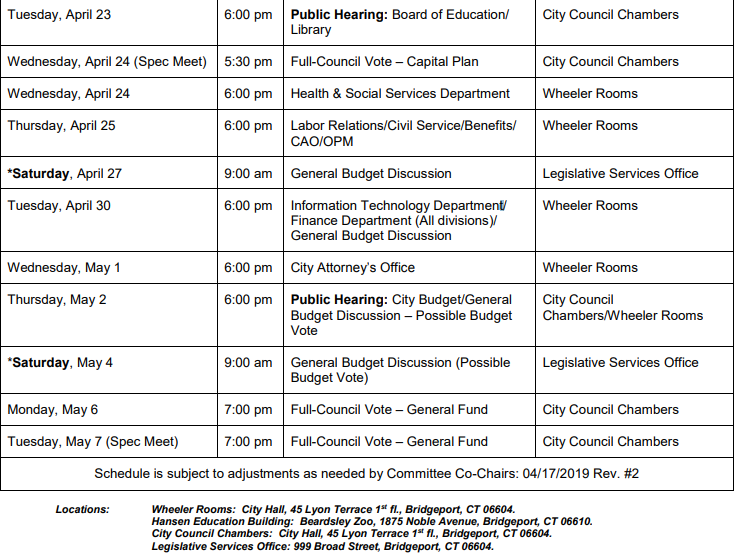 The schedule for the City Council's Budget & Appropriations Committee is coming down to the home stretch to conduct public hearings, interview department heads and make alterations to Mayor Joe Ganim's proposed spending plan in advance of a vote. See Ganim's budget submission here that calls for a modest tax cut.
On Tuesday, 6 PM in City Council Chambers the committee will host a public hearing on the Board of Education and Library budgets that traditionally turns out the largest crowds urging more school funding. Ganim's spending plan calls on the schools to operate at the same funding level.
Last week's public hearing on the general budget produced just two speakers.
Another public hearing on the general budget is scheduled for May 2. The council is expected to wrap up its budget deliberations in two weeks. After that the budget returns to the mayor for possible veto action prior to setting of the mil rate early June for the budget year beginning July 1.