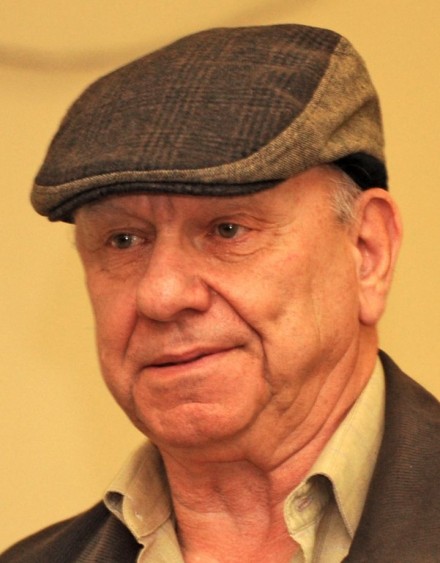 Update: Late last week Public Facilities Director John Ricci submitted his retirement papers. Monday morning he called OIB to share that he had a change of heart after what he describes as an outpouring of support urging him to stay. "I am humbled by the encouraging words of people who have asked me to stay," says Ricci who was also encouraged to remain by Mayor Joe Ganim. So Ricci says he'll remain on the job at least through the end of the year. "I'm almost 75 years old. I thought it was time for me to slow it down, but for the immediate future I am staying. I appreciate the support." Ricci is also a key fundraising cog in Ganim's campaign for governor.

Original story: In a surprise move Public Facilities Director John Ricci, a political survivor who has served in city administrations on multiple levels for the past 40 years, has submitted his retirement, effective in late June. Ricci was an early supporter of Joe Ganim's return to the mayoralty after he had a falling-out with Ganim's predecessor Bill Finch that led to Ricci's termination as the long-serving airport manager in 2013. When Ganim returned to office December 1, 2015 he named Ricci a department head.
In political and government circles Ricci is well respected as both a canny operative and department head who knows how to go with the flow, be it Democratic or Republican administrations. Whether Ganim's comeback as mayor or his now full-throttle run for governor, Ricci, in his 70s, has been a potent fundraiser, and to some an old-school political consigliere, to help maneuver the mayor's agenda. He is a close ally of Democratic Town Chair Mario Testa.
Unknown who'll replace Ricci as director of Public Facilities, a super agency that oversees sanitation, garbage pickup, street paving, plowing, parks, engineering and the airport. Joe Tiago is deputy director.
Ricci had also worked in Republican administrations of Lenny Paoletta and Mary Moran.
A half dozen political operatives in City Hall, who did not want to be identified, confirmed that Ricci has submitted his papers. OIB has reached out to Ricci for comment.
It's unclear if Ricci just had enough of government and wants to kick back and collect his pension, or something else is at play. He earns a six-figure salary as a department head.