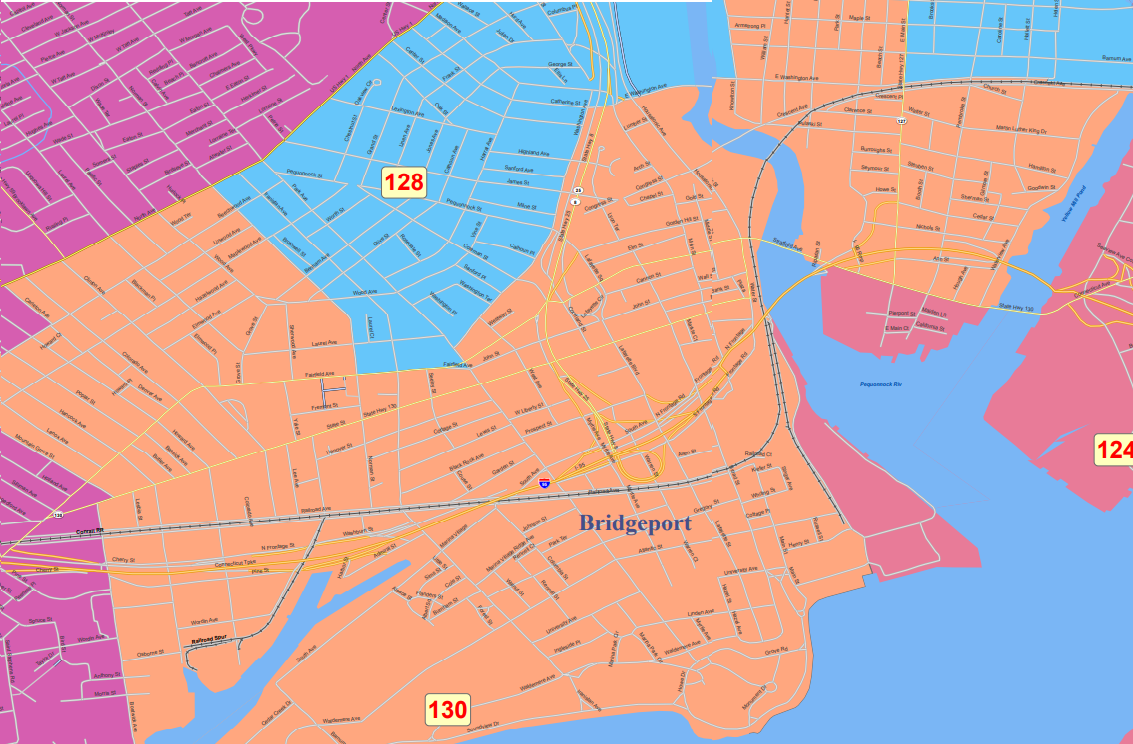 A special election to replace Ezequiel Santiago in Connecticut's 130th State House District will likely take place in May based on state-law timeline to fill vacated legislative seats. Santiago passed away early Friday morning.
On Monday morning, the Bridgeport Town Clerk's Office notified in writing the Connecticut Secretary of the State about Santiago's passing and subsequent district vacancy. Once receipt of notification is official, Governor Ned Lamont has 10 days to call a special election that would be scheduled for 46 days later, according to state law.
Connecticut's 130th State House District, see map here, takes a circuitous route across the city, encompassing the South End and Downtown, west to Bostwick Avenue and Mountain Grove Street, with a division from Norman and Carleton up to North Avenue. From Downtown the district line runs up to Washington Avenue and cuts across the Pequonnock River at East Washington Avenue and Stratford Avenue where it runs east to Yellow Mill Channel and north to Crescent Avenue. It also runs between Kossuth and East Main Street with the division at Arctic Street. The district covers a portion of the Steelpointe Harbor redevelopment area including Bass Pro Shops.
Now that you have all of that, it touches City Council/Town Committee districts 130, 131, 132 and 137. Democrat and Republican town committee members from those respective districts that live within the 130th State House boundaries will endorse candidates for the special election. That means a whole host of political players could have a say in Santiago's replacement. Challengers may petition onto the special election ballot.
Out of respect to Ezequiel Santiago and family, political influencers will likely wait until after his funeral on Friday to address a replacement.
The overwhelmingly Democratic district has had Latino representation for the better part of 40 years, including Americo Santiago, Ezequiel's father, decades ago. Ezequiel's stepfather Mitch Robles also wields a lot of clout in district makeup.
State Rep. Chris Rosario, one of Ezequiel Santiago's closest friends, will also sway influence in the selection. A good portion of Rosario's 128th District borders the 130th.
Others who'll likely have replacement input include City Clerk Lydia Martinez and City Council President Aidee Nieves, both of whom serve on the Democratic Town Committee in the 137th District.
Former City Librarian Scott Hughes is leader of the 131st Democratic Town Committee District.