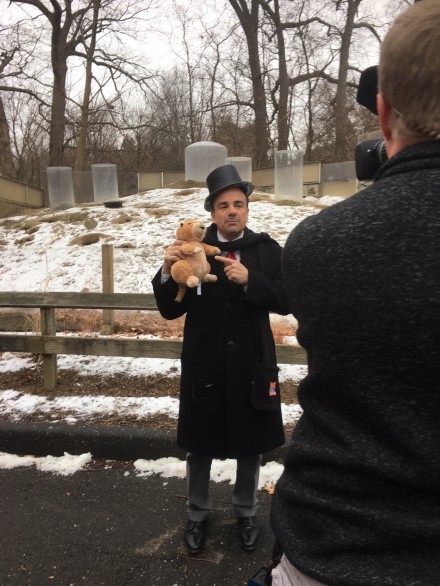 Punxsutawney Phil projected early this morning six more weeks of winter. What a cruddy hoggish thing to do. So Mayor Joe Ganim and the city's genial zoo director Gregg Dancho did the only sensible thing under the circumstances: they burrowed an early spring from Bridgeport's own Beardsley Bart. Dancho served as Bart's interpreter in the prairie dog exhibit. Hmmm, what treats did Gregg promise?


"Beardsley Bart is a very early riser and when he came out this morning, he confirmed that he did not see his shadow," explained Dancho. "He's happy to report spring is just around the corner and he looks forward to all his friends coming to visit him soon."
Mayor Ganim added, "According to Beardsley Bart, spring is coming to Bridgeport, and spring is coming everywhere." He emphasized that Connecticut's Beardsley Zoo is everyone's zoo. "It's a great place and it's the only zoo in the state. We need everyone to come and enjoy it," he said.