Maria Pereira, the self-styled piranha of city politics, is eschewing another run for the Board of Education to challenge party-endorsed City Council incumbents Karen Jackson and Nessah Smith to represent the Upper East Side 138th District.
Periera is joining forces with Samia Suliman, who waged a close primary two years ago, to run with her. Suliman resides at Success Village, off Boston Avenue, a treasure trove of votes for politicians working the JFK voting precinct. Pereira's base of support is the Hooker School precinct so with Suliman as her running mate they have both precincts covered in the district.
They need validated signatures from five percent of Democrats in the district to wage a September 10 primary.
Pereira had supported Jackson and Smith in their initial runs for City Council but has since had a falling-out with them.
Pereira hasn't wasted any time preparing a campaign piece for the district.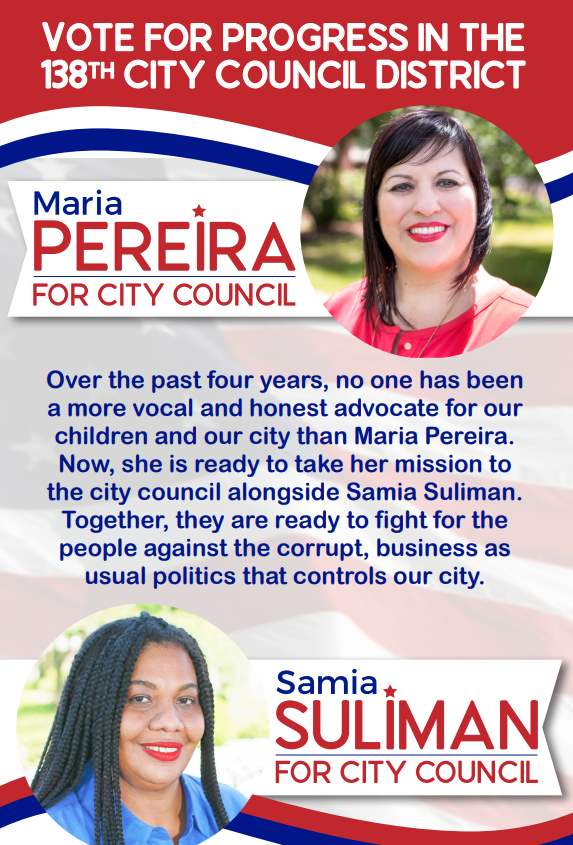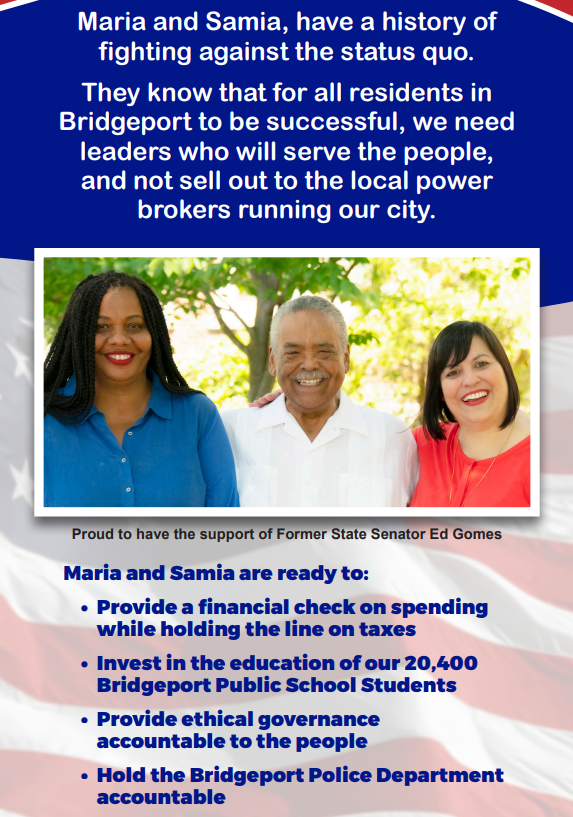 The campaign piece is paid for by For the People of the 138th District, JoAnn Kennedy Treasurer. Approved by Maria Pereira & Samia Suliman.