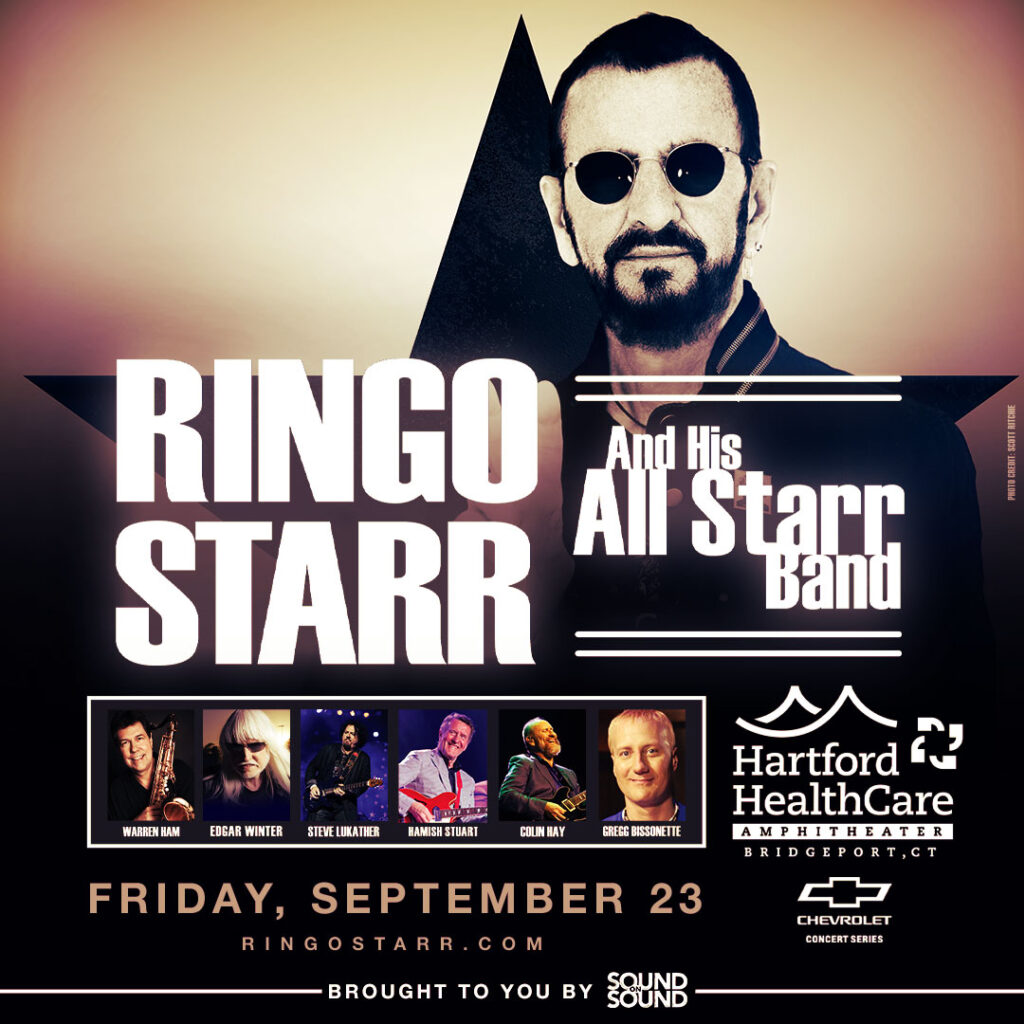 Ringo Starr will enjoy a lot of help from his friends when he headlines The Amp September 23 to kick off the Sound On The Sound Music Festival weekend at Seaside Park.
Jim Koplik, president of Live Nation Connecticut which is booking concerts at both The Amp and Seaside events, made the announcement on Monday
"There is nothing more iconic than having a Beatle in concert," said the self-described "giant" Beatles fan. "[He's] the most famous drummer in history."
This version of Ringo and his All-Starr Band features Steve Lukather, Colin Hay, Warren Ham, Gregg Bissonette, Hamish Stuart and Edgar Winter. Then on Saturday and Sunday at Seasaide Park, The Sound On The Sound will be headlined by Stevie Nicks, Dave Matthews, The Lumineers and Brandi Carlile.
"It's remarkable. It's way ahead of where we thought we'd be. It's a great festival for Fairfield County," said Koplik. "This festival is a festival that is, in my opinion, the first in a long, iconic run."
Ringo will feature songs from his Beatles and solo career catalogue complemented by a selection of hits from the All Starrs.
Ringo tickets will be available Thursday, April 14 at 10am.