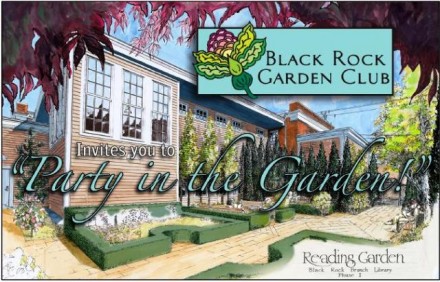 From the Bridgeport Public Library:
The Black Rock Garden Club is pleased to invite you to attend the second annual Party in the Garden to be held in the Black Rock Library Reading Garden. We hope you are able to join us in celebrating the dedication of the garden and the completion of Phase 1 of our work.


The Party is on Saturday, July 14th from 6 to 9 PM. Please see the attached invitation for more information. bportlibrary.org/news/party-in-the-garden/

We would greatly appreciate a reply to: Black Rock Garden Club, c/o Joan Lindquist, 220 Balmforth Street, Bridgeport, CT 06605 or e-mail: partyintheReadingGarden@gmail.com
When looking for the best string trimmers for your garden, FindStringTrimmers will guide you through in choosing the best for your needs.