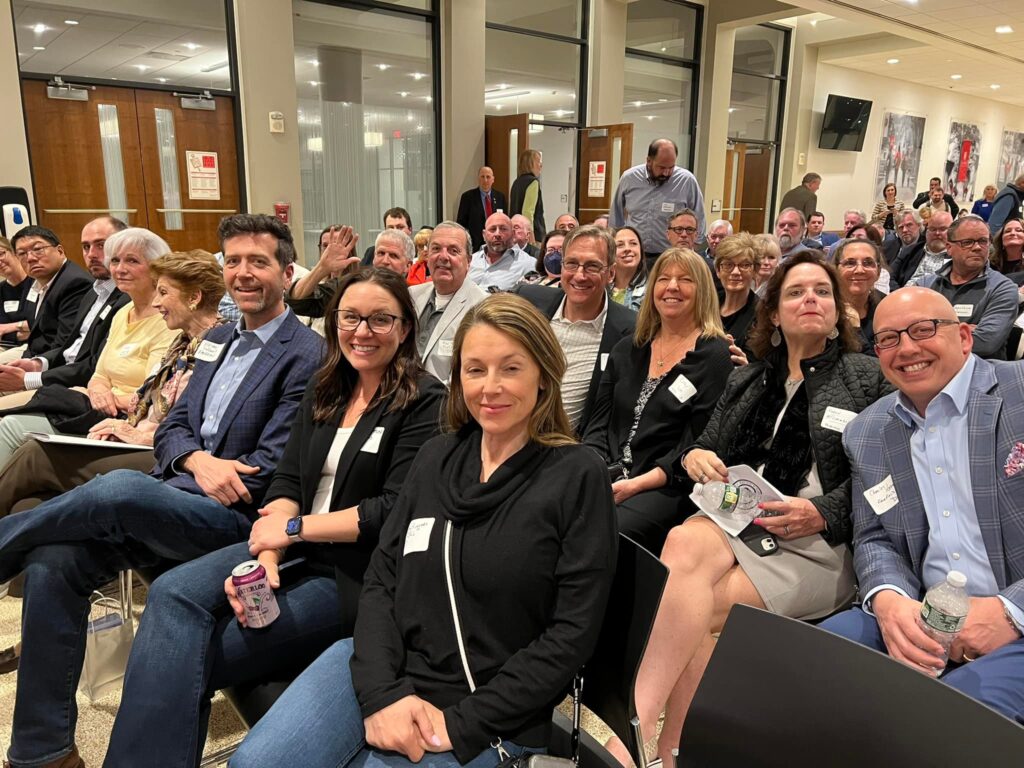 Fairfield County Republicans Thursday night endorsed former Darien First Selectwoman Jayme Stevenson to be the GOP standard bearer in November against seven-term Democratic Congressman Jim Himes.
"We must come together in our common bond as principled Republicans to wrest the reins of power from the hands of progressive elites like Jim Himes and give it back to the people where it belongs," Stevenson told supporters at Fairfield University.
"I am not shy, and I know they'll attack; but don't worry, I am one tough lady."
Stevenson touched on traditional Republican themes in light of national economic insecurity going after Democrats in general and teeing up a contrast with Himes. The diverse Fourth Congressional District runs from Bridgeport to Greenwich along the shore and includes several suburban towns inland.
Himes defeated 20-year Republican Chris Shays in the Barack Obama tsunami of 2008.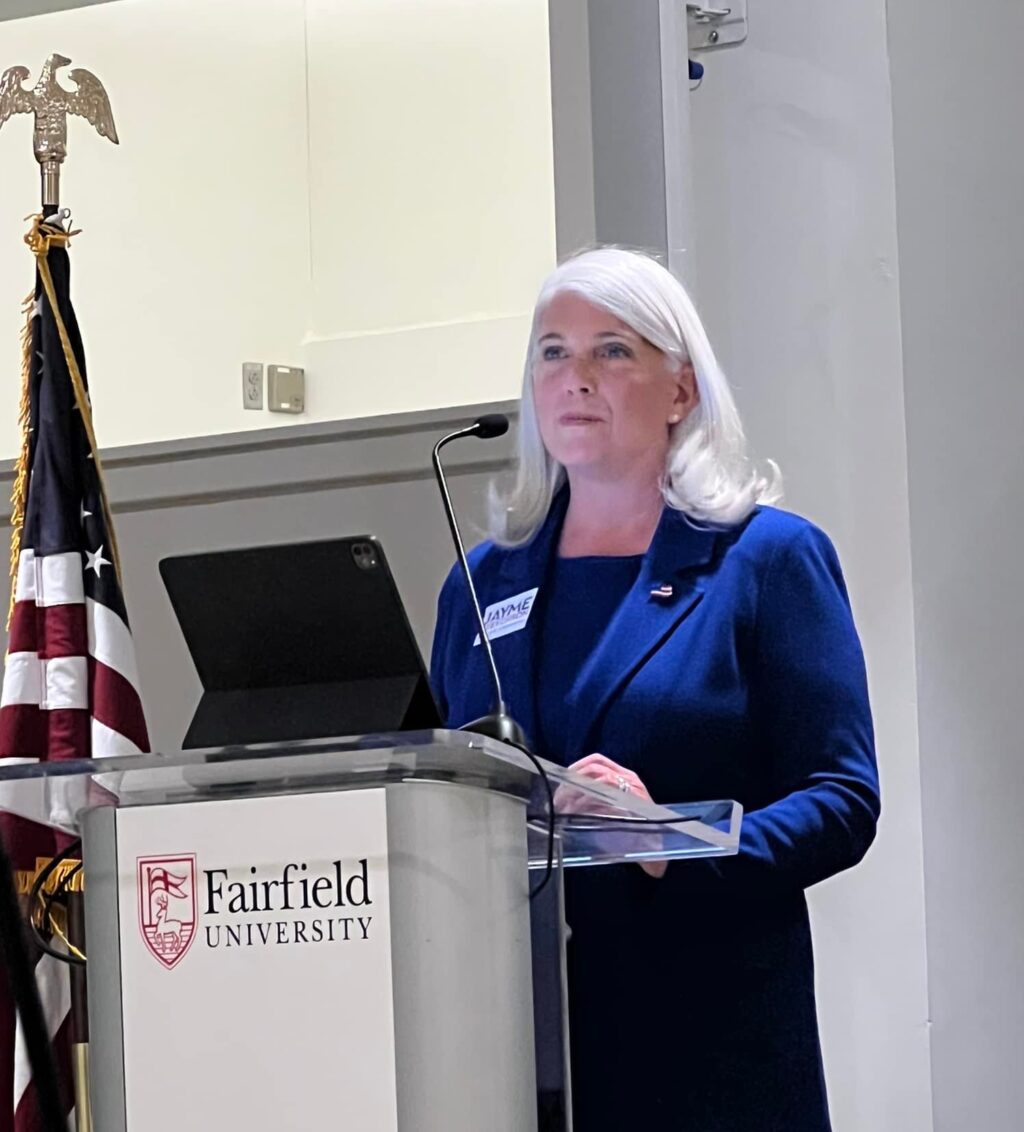 "The leaders of the Democrat Party have leveled an unprecedented assault on the American Dream," she told the convention crowd. "In their quest for absolute power over the American people … they've deliberately undermined the safety and security of our communities by stoking social unrest and putting the rights of criminals before the rights of victims.
"Democrats fueled the embers of historic inflation by spending trillions of dollars as they tried in vain to reverse the devastation they created by disastrous COVID policies. They paid people not to work and crippled our supply chain.
"They sacrificed our energy independence in pursuit of their Green New Deal, forcing dependence on our global adversaries for fuel, and used the pandemic as a pretext to strip away our constitutional rights and liberties."
Stevenson presented a series of positions that she will take onto the campaign trail.
"Let's be crystal clear about how we are going to win," she said. "We are going to win as the party of hope and common-sense solutions–and defeat the Himes-Biden-Pelosi party of anti-America extremes and doubling down on failure.
"Himes supports more government control. We will not waver in fighting for freedom, liberty and personal responsibility.
"He supports government taxing and spending more of your money. We will stand for less regulation, so businesses can flourish, and we will lower taxes, so you keep more of your hard-earned income.
"He will continue to go along with his fellow Washington elites, climbing the progressive political ladder. We will fight for the real champions of southwest Connecticut–families working hard every day to pay their bills, and to seek a good education and better life for their kids."
Stevenson was nominated by Selectwoman Marcy Minnick of Darien and former House Minority Leader Larry Cafero of Norwalk. "We are in uncertain and unsteady times … God knows it is time for a change." said Cafero. Stevenson has "a strong hand and a gentle touch," adding "compassion, caring, common sense and competence."
After serving as the Town of Darien's chief elected official for 10 years, Stevenson did not seek re-election in 2021 and set her eyes on representing southwestern Connecticut in Congress.
Stevenson serves on the board of directors of LifeBridge, a mental health community services organization in Bridgeport.
Prior to her public service, Stevenson rose to vice president of Asset-Backed Finance at Standard & Poor's Corporation.