UPDATE: Trial continued to Tuesday morning September 13
Testimony in the Brown-Hennessy Democratic primary outcome is scheduled to start Friday morning, but not without legal machinations before Superior Court Judge Barry Stevens.
Deputy City Attorney John Bohannon, representing election official defendants, opposes introduction of absentee ballot applications as exhibits by William Bloss, the lawyer for State Rep. Jack Hennessy.
Meanwhile, the attorney for City Councilman Marcus Brown wants the Connecticut Supreme Court to first hear an appeal of Stevens' rejection of a motion to dismiss the case on the grounds the court has no jurisdiction to hear the matter.
A status conference is scheduled for Thursday afternoon prior to the anticipated testimony Friday morning.
Brown holds a two-vote lead over Hennessy following a court-ordered hand count of all primary ballots in Connecticut's 127th State Assembly District. Hennessy is contesting the outcome citing, in part, irregularities in the processing of absentee ballot applications.
Bohannon objection: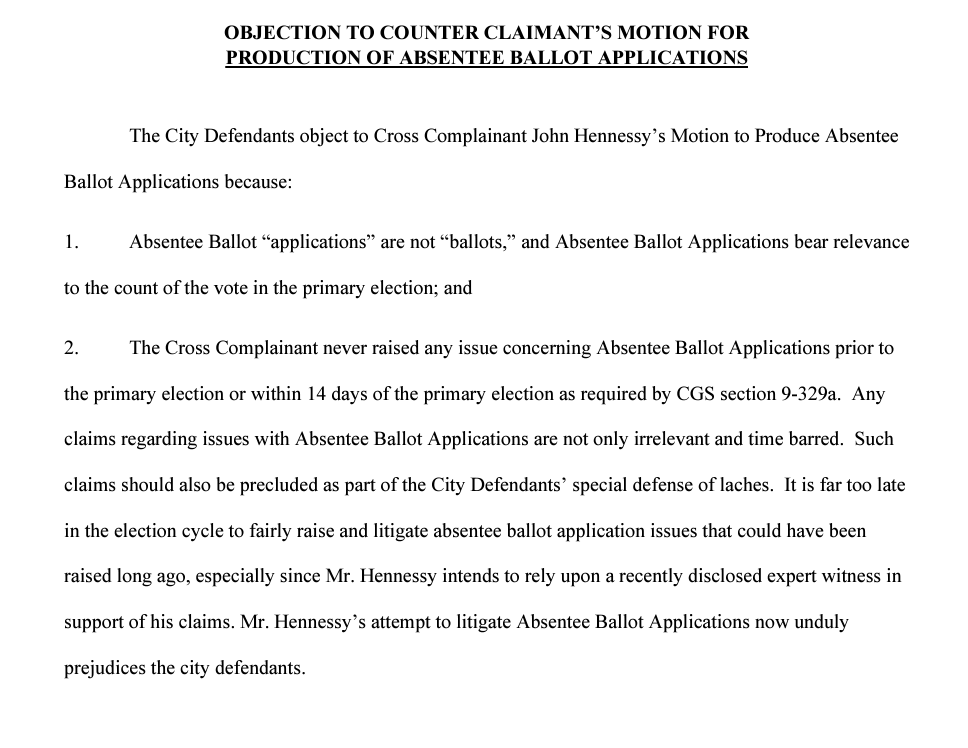 Excerpt from Brown motion for Supreme Court review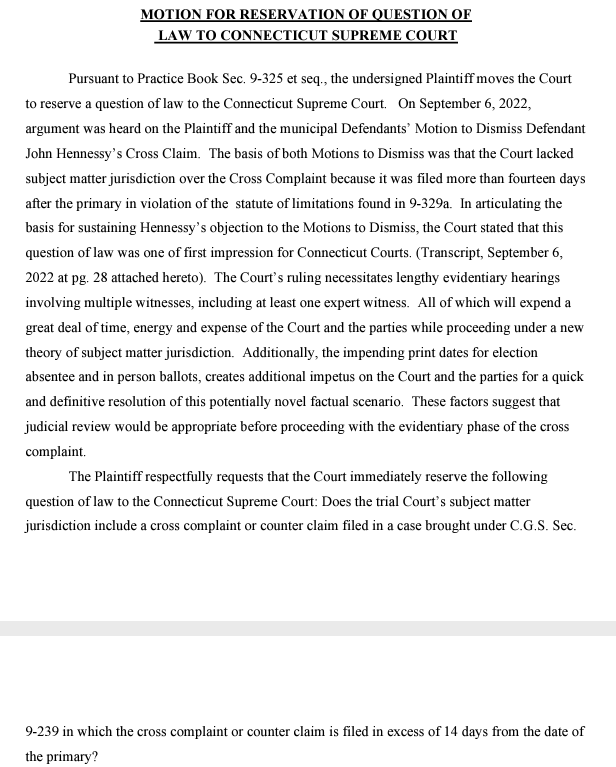 Excerpt from Hennessy motion in opposition