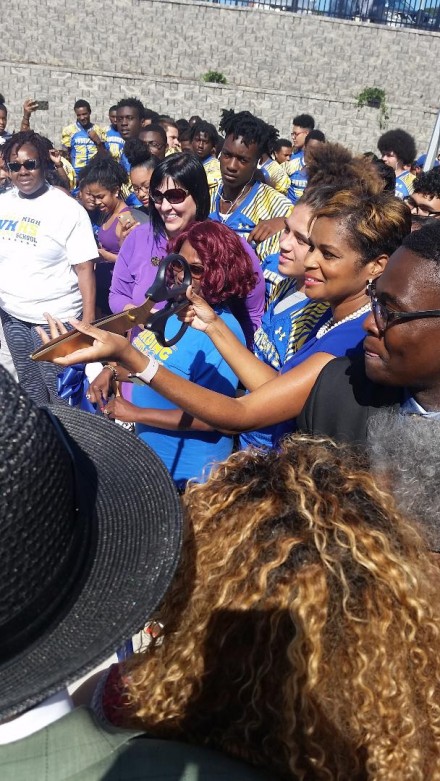 This place is fit for presidents, and more importantly students. City and education officials on Thursday cut the ribbon to the iconic new Harding High School on the East Side, a $106 million gem years in the making guided under the former mayoral administration of Bill Finch from property donated by General Electric on a once-contaminated arms and munitions factory site. The state-of-the-art school off Boston Avenue, 80-percent funded by the state, replaces the 90-year-old hulking eyesore a few blocks away on Central Avenue.


The school is built on 17.16 acres amounting to roughly 420,000 square feet. The property was officially transferred to the city by GE on Tuesday. For Larry Schilling, the program manager who updated city and education officials on the progress, the school has been his life during a three-year construction period. The football/soccer field is surrounded by an eight-lane track fit for state championship competition. The baseball/softball fields are also synthetic surfaces.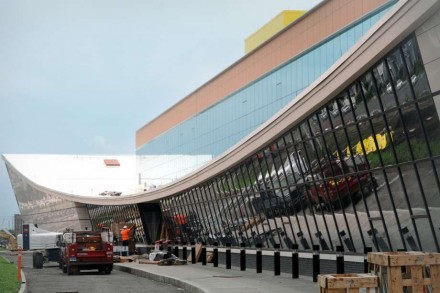 The facility, designed by Bridgeport-based Antinozzi Associates, is built to accommodate 1,150 students with approximately 1,000-seat gymnasium that also reflects the storied history of basketball legends John Bagley, Wes Matthews and Charles Smith. The main part of the school will have three of what Antinozzi Associates, architects of the project, call collabagoras. A light and airy central space between classrooms, the collabagoras will also allow students to see through glass railings to floors above and below. There will be one for each of the school's three houses.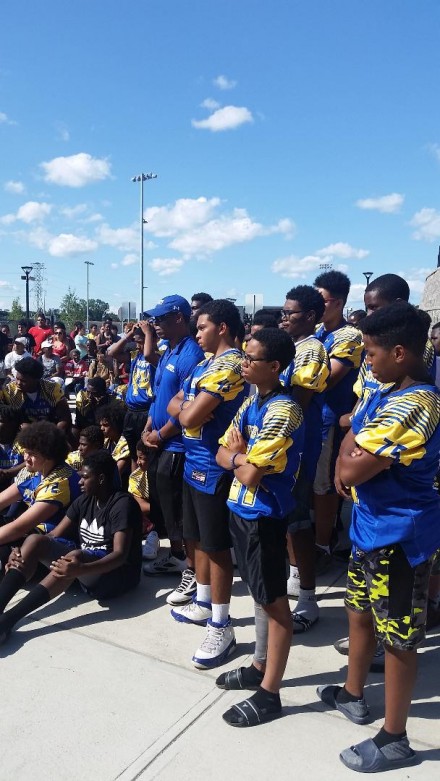 Prior to construction GE commenced cleanup supervised by the State Department of Energy and Environmental Protection that includes four feet of clean soil. The complex also features a solar farm to power the school at 5.5 cents a kilowatt hour, something certainly to bring a smile to Finch, the green technology ex-mayor.
Mayor Joe Ganim and Congressman Jim Himes were among the speakers. Prior to cutting the ribbon Superintendent of Schools Aresta Johnson declared, before a gathering of hundreds, the new Harding a "showstopper." She urged students to "be courageous, be bold and be presidents!" the namesake of the school after President Warren Harding.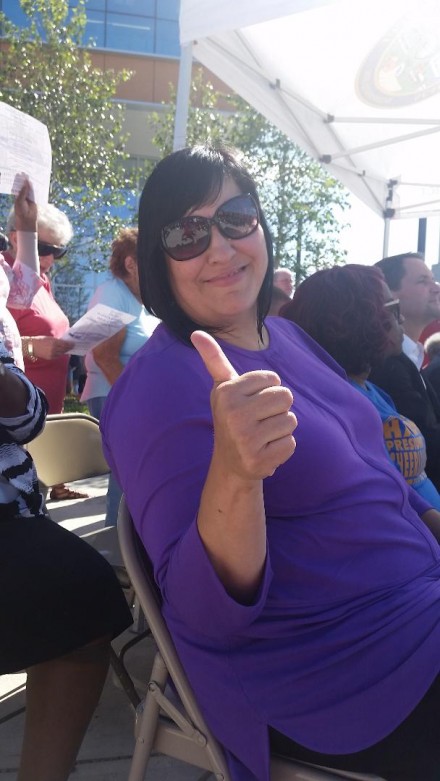 For Finch, defeated by Ganim in a 2015 primary, the school is a mayoral legacy shepherded by his then Deputy Chief of Staff Ruben Felipe who navigated serpentine issues ranging from site search, environmental concerns, funding, opposition and potential name changes.
"Of all the efforts that I had the privilege to be involved with in my time serving in the mayor's office the construction of a new Harding High School is perhaps the one that I felt most personally invested," Felipe told OIB. "As a father who has sent three children through the Bridgeport public school system I am proud and humbled that I had the opportunity to play a small role in seeing this project come to fruition. The challenges were great but the kids of the East Side and East End deserve the opportunity to go to school in a state-of-the-art building. My ongoing hope is that we will be able to provide all the kids in Bridgeport with the quality education not just beautiful buildings."