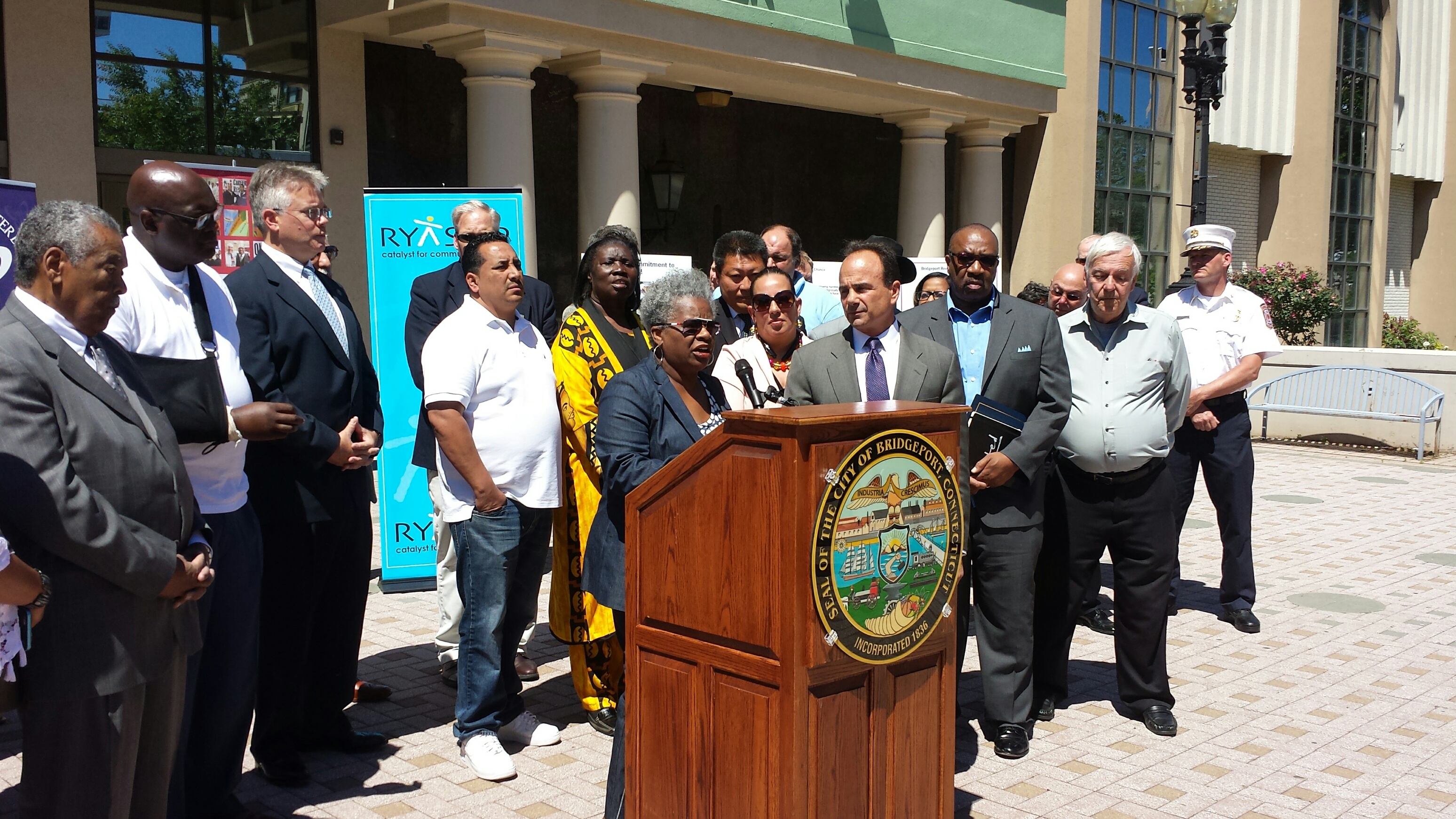 State Senator Marilyn Moore's in the race for mayor. Unclear, at this point, if she's targeting a September primary against Mayor Joe Ganim or eyeing a direct November general election as a petitioning candidate, or perhaps the candidate of Connecticut Working Families Party where she's popular. So far she's saying she will be a candidate in November without specificity about September.
Playing coy about intentions is a risky strategy, particularly in the area of fundraising, as well as her platform of transparency.
Part of this could be supporters tugging her arms in opposite directions, those who say the best way to take out Ganim is the primary process, others who argue bypass the primary for a general election bid. There's also a third approach, challenge Ganim in September with a backup plan for November, if she falls short in a primary, but that decision must come before the primary and confidence fundraising strength will continue after the money is drained.
Not since the days of Socialist Mayor Jasper McLevy, 1933-57, has a third party or petitioning candidate won a Bridgeport general election for mayor. In 2015, Mary-Jane Foster received roughly 6,000 votes as a petitioning candidate to Ganim's 11,000 on the Democratic line. In 1983, former Mayor John Mandanici netted about 10,000 votes running on the Taxpayer Party line in a losing effort.
Moore has the next couple of months to showcase her fundraising strength in the first quarter filing period required in early April. It's a key target to 1. fatten up her candidate committee with money and 2. provide encouragement to potential donors who've taken a wait-and-see attitude. In campaigns strength builds strength.
The early money is always the easiest money to raise via friends, family, direct contacts, people who feel left out and anti-Ganim activists. If the early money is weak, it's financial sayonara barring a dramatic campaign event. If this scrap-metal cash business in Public Facilities starts and ends with department employees, it will have marginal impact on Ganim's reelection. If it goes beyond, that is a different story.
Political activist Jeanine Oburchay who has a background in finance has signed on as Moore's treasurer. Oburchay lives in Black Rock, a place where Moore can toil for significant fundraising given Ganim's weakness in Bridgeport's most affluent neighborhood. Black Rock is located in the 22nd State Senatorial that Moore represents which includes the western and northern portions of the city. The other two thirds of Bridgeport is represented by Dennis Bradley in the 23rd State Senate district where Ganim is stronger.
Under state law for a mayoral campaign, a candidate committee can accept a $1,000 maximum personal contribution. Some engaged activists who want to write a check or are directed to a fundraising portal will ask: Is this for a primary or general election?
It may not matter to Moore supporters who are wildly excited about her candidacy. It will matter to donors who feel their investment in the candidate is better suited for a primary run.
Going to school on recent history, a fundraising target for Moore is about $250,000 for a primary. Ganim has already raised close to $200,000 and he will likely more than double that for a primary challenge. This type of race, however, is not what Ganim raises, it's about what Moore raises. Will she raise enough to be competitive?
A key component of that is a tight fundraising ship with a clear declaration to potential donors where you're sailing and how to get there.