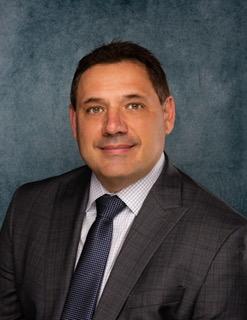 Michael Testani is like the Swiss Army knife of city schools. His professional career has included school counselor, Central Office administrator, head of high school summer education, director of Adult and Continuing Education, as well as overseeing athletics, school safety and security and district community engagement liaison.
On August 1, 2019, Testani was appointed superintendent of schools by the Board of Education. The Bridgeport native holds both a Bachelor of Science degree in Political Science and a Master of Arts in Elementary Education/School Counseling from the University of Bridgeport. He also holds a Sixth Year Degree in Educational Leadership from Southern Connecticut State University and completed his Advanced Superintendent Certificate from Central Connecticut State University with a 4.0 GPA.
The school chief is OIB's latest interview commemorating Bridgeport's Bicentennial.
Q. What is your first memory of Bridgeport?
A. My first memory of Bridgeport is opening day for North End Little League when I was 8 years old. I remember the Central High School marching band playing. I was just enamored by the high school kids in their red and black uniforms playing their instruments.
Q. What are your ties to Bpt., and what do you do, either work or volunteer work, that benefits the city and its residents?
A. I have been in Bridgeport my entire life. I was born and raised in Bridgeport. I attended the University of Bridgeport for my undergraduate studies and earned a master's degree from UB as well. I have worked for the Bridgeport Board of Education for over 20 years of my career, first as a school counselor, school administrator, director and now as the superintendent of schools.
Q. What do you like best about Bridgeport?
A. I love the people of Bridgeport. It is a very diverse community with very passionate people from all over the world. Even though it is the largest city in the State of Connecticut, it has a small-town feel. Everyone knows or is connected to someone in some way.
Q. Where is your favorite spot in the city to visit and why?
A. I have always loved Seaside park. I loved to just hang out there with friends as a teenager and play softball as an adult. It is the nicest beach on the northeast coast of the country.
Q. What's your favorite Bridgeport eatery and what do you like there?
A. I am a foodie. I love to eat at many places in Bridgeport. Two of my favorite spots no longer exist. Pizza Time and John's Pizza on Madison Ave were always my favorite places growing up. I really like Terra Brasilis and Wood's End Deli. Joseph's Steakhouse is great restaurant for a special occasion. Boca Oyster Bar is nice to go to on a beautiful summer evening. You can never go wrong with a stop at Harborview Market or DrumStik either.
Q. Where do you see the city going?
A. I see the city moving in the right direction. Unfortunately, progress is slow when it comes to the public sector. We need everyone to work together toward solutions to the problems facing municipalities like Bridgeport. Too often we hear people criticize everything and everyone but offer no real solutions to the issues.
Q. If you had a magic wand and could make a miracle happen for the city, what would it be?
A. I would like for the violence amongst our young people to stop. We are losing too many children to senseless violence. Our children need to see a future for themselves beyond their neighborhood and Bridgeport. We need to invest in the education and well-being of our children now to see the city grow.