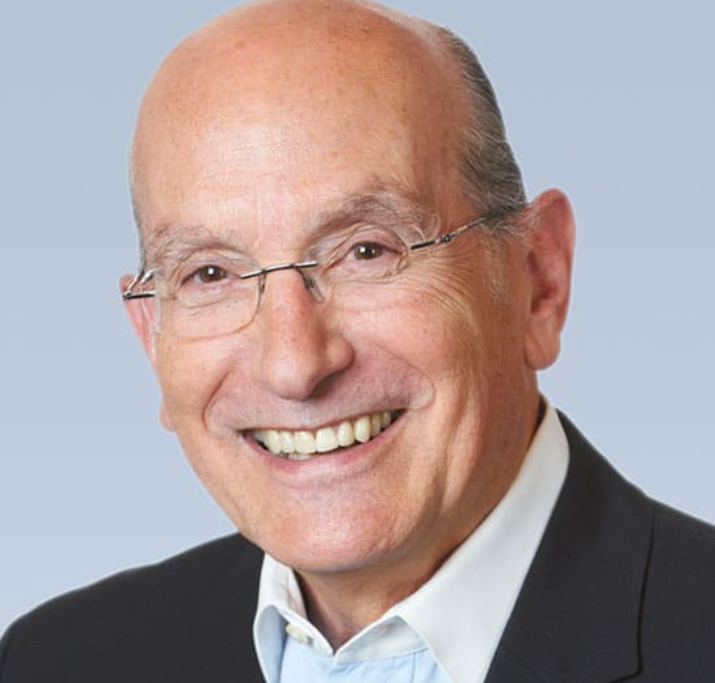 Where do you start with the life of Richard Bieder? If there's a Swiss Army Knife for lawyers, he's the silver and gold standard. He wielded skills in diverse areas as a partner at Bridgeport-based Koskoff, Koskoff & Bieder. He died on Saturday. He was 80 years old.
Statement from CT Trial Lawyers Association President Stephanie Z. Roberge:
Today we mourn the passing of Richard Bieder, a giant in our community. His life and career should serve as an inspiration to us all. He was dedicated to advancing victim's rights and fought for legal rights on all fronts. Richard was also a leader in the community and a former President of the CTLA. He will be remembered for his passion for justice and service to the public.

The CTLA expresses our sincerest condolences to his family and to his family at Koskoff, Koskoff & Bieder. We know he will be missed.
The official obituary from Koskoff, Koskoff & Bieder.
Richard A. Bieder, a Connecticut lawyer known throughout the country for handling high-profile state and national cases, died on January 16, 2021 with family around him at his home in Stamford, Connecticut. The cause was complications from Lewy Body Disease.
As senior partner at Koskoff, Koskoff and Bieder, Richard Bieder fought for victims in class action suits resulting from state and national mass disasters, battled insurance companies and other powerful institutions and fought for the unempowered. He represented victims and families from the L'Ambiance Plaza building collapse in Bridgeport, the Dupont Plaza Hotel fire in San Juan, Puerto Rico; families of individuals killed in the Oklahoma City bombing and investors bilked by the Colonial Realty Empire.
After 9/11, Bieder helped organize a network of lawyers nationwide to create Trial Lawyers Care (TLC), believed to be the largest pro bono legal program in the history of the U.S. The American Association for Justice (then known as the Association of Trial Lawyers of America or ATLA) developed TLC to assist families eligible to file claims under the Government September 11 Victim Compensation Fund. Bieder collaborated with Kenneth R. Feinberg, Special Master of the Victims
Fund; helped families find volunteer lawyers to represent them and represented 19 clients–most from Connecticut and some from New York. Bieder continued his pioneering role, serving as President of TLC from 2003-04.
Bieder's passion for providing legal rights to those who might not afford them stemmed from his belief that lawyers are obligated to serve the public. He represented a family suing Connecticut's Department of Correction over the death of a mentally ill inmate by correction officers and medical staff, settling for $3.2million. He also represented the family of a 20-year-old inmate who hung himself while in custody.
Bieder was appointed by a Federal Judge to be a Federal Special Master overseeing ongoing litigation between the City of Hartford and its substantial minority population involving several issues from 2001-2009. He was co-founder of the Connecticut Child Justice Foundation that provided free representation for children in the Department of Children and Families (DFC) custody.
In addition, he became know for his conscientious work and leadership within the legal community as a former President of the Connecticut Trial Lawyers and the National Board of Trial Advocacy. He was also an active member and chair of several committees of the American Association for Justice from 1987- 2008. He gave numerous speeches about the responsibilities of lawyers that often referenced ways for lawyers to give back as well as how to be more effective trial lawyers.
Outside the U.S. Bieder was a member of lawyers' organizations and lectured in Argentina, Australia, Netherlands, Ireland and South Africa on topics ranging from product safety to misconduct of insurance companies to trial lawyer techniques and most persuasive arguments. He produced multiple instructional audiotapes and DVDs designed to assist young trial lawyers.
Throughout the years, Bieder kept an eye on proposed and pending legislation in Hartford to consider how changes might affect the rights of others. If he perceived possible restrictions on consumer rights in product liability, malpractice or other areas, Bieder would meet with appropriate representatives and Senators to discuss the positive and negative impact or possible unintended consequences of legislation. In this way and many others, he was an effective spokesman for the rights of the powerless and disenfranchised.
At the same time, it was hard to separate Richard Bieder from his everpresent sense of humor, clever wit that he employed in and out of the courtroom to diffuse tense situations, highlight a point at trial in person or in a speech and to educate his grandchildren.
Richard Bieder was born in Stamford, Connecticut on September 26, 1940 to parents Ida (Kopferschmidt) and Irving Bieder. He graduated from the University of Pennsylvania's Wharton School of Finance in 1962 and New York University Law School in 1965. From 1965-68 he served as a Lieutenant in the United States Navy's Judge Advocate General Corps., ultimately stationed at the Naval Air Station in Subic Bay, the Philippines.
After the Navy, Richard returned to Connecticut to begin his 40-year career as a trial lawyer. He joined the firm headed by Ted Koskoff in Bridgeport in 1969. He was in awe of Koskoff, a widely known Connecticut trial lawyer, whose professional and personal values regarding civil-rights, fairness and justice aligned with his own. At the time the senior Koskoff and his son Michael P. Koskoff were preparing a case defending the Black Panthers. Bieder was hooked. In 1972 the firm
became Koskoff, Koskoff and Bieder. After Ted Koskoff's death in 1989, Bieder and Michael P. Koskoff successfully guided the firm's growth, productivity and philanthropy into the 21st century.
Bieder received several awards, among them a citation from the Connecticut Legislature and the Stamford branch of the NAACP. The Fairfield County branch of MADD (Mothers Against Drunk Driving) praised him for outstanding legal effort, dedication and support for a case that overturned Connecticut law by making persons who served liquor to minors liable in negligence.
Among other awards, Richard was the first recipient of the Driscoll/Tianti Memorial Award, given by the Connecticut AFL/CIO, UConn Labor Education Center, and Connecticut AFL-CIO Women's and Civil Rights Committee in recognition of his contributions to workplace safety and health. He also received lifetime achievement awards from the Greater Bridgeport Bar Association and the Connecticut Trial Lawyers Association, the Distinguished Service Award from the Association of Trial Lawyers of America and the National Board of Trial Advocacy and the Pro-Bono Award from the Connecticut Law Tribune. He was repeatedly named as one of Connecticut's best attorneys and was consistently profiled as a Pre-eminent and a Super Lawyer in relevant publications.
Beyond his caseload as senior partner, pro bono work and activities in professional associations, Richard Bieder cared about the staff of the law firm. He knew everyone's name and the names of all their children. But, above all, he was devoted to his own family. He met his wife Bonnie, a social worker, at the firm Holiday party; they raised their son Erik and daughter Julie in Stamford, CT and Bedford, N.Y. He took each of his five grandchildren, in turn, to national law association conferences as part of their "education by grandpa."
His wife Bonnie Logie Bieder predeceased him. His survivors include his son, Erik Bieder of Norwalk, Connecticut, his daughter, Julie Robson of Surf City, North Carolina, his sister, Joan Bieder of Kensington, California, his sister-in-law Linda McCarthy of Branford, Connecticut, five grandchildren and two great-grandsons. The family is so thankful for the loving care provided to Richard by his deeply committed caregivers: Christine Parker, Jennifer Graham, Maureen Mims and Lorna Smith; and for the invaluable guidance provided by his dear friend, Ernest Abate. Due to Covid-19 there will be no funeral services and the burial will be private. A memorial service will be held at a future date.