Kindred Thoughts is the only one of its kind in Bridgeport, an independent bookstore focused on African-American literature and cultural events "that support our community's interests and promote both academic and professional growth and success."
Located in Downtown's Arcade Mall, 1001 Main Street, Kindred Thoughts is 100 percent Black owned, 50 percent woman and veteran owned, respectively.

Owners Karen Smith and Derek Tompkins were recently featured in a good news segment by CBS Sunday Morning. See video clip above.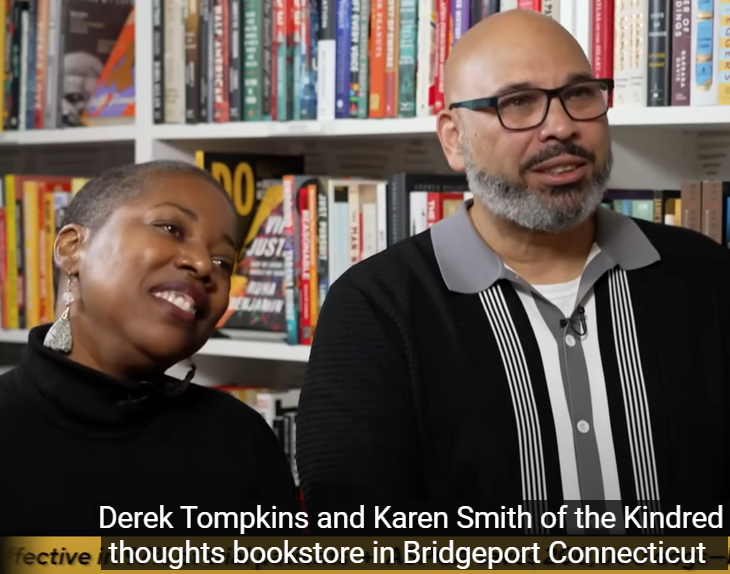 Upcoming events include:
— Story Time with Ms. Michelle: Martin's Big Words: The Life of Dr. Martin Luther King, Jr.
01/28/2023 – 11:00am to 12:00pm
— Reading the Classics: Beloved, Toni Morrison
02/18/2023 – 6:00pm to 7:30pm