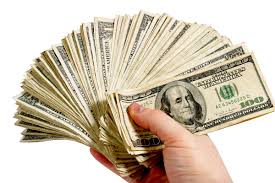 He wasn't the green mayor for nothing. On his final day as mayor, Bill Finch's outgoing bloated paycheck on Monday packed a direct deposited $17,079 based on his authorizing a retroactive pay raise going back to July 1, 2013, according to information released by Mayor Joe Ganim's administration. In one of his final acts as mayor, Finch approved retroactive pay increases for dozens of discretionary appointees after the City Council failed to act on approving a collective bargaining agreement under the Bridgeport City Supervisor's Association covering about 150 city employees for a five-year period starting July 1, 2013.

Likely the agreement would have been implemented under Ganim's administration, but Finch and his discretionary loyalists leaving city service would not have benefited from the retroactive bundle if Finch left it alone.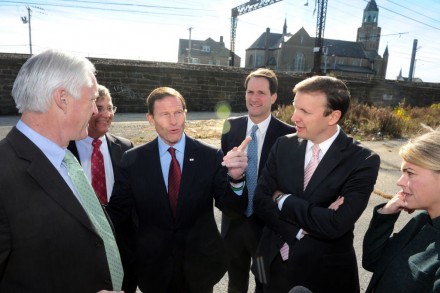 Finch is hoping that paycheck holds him over at the very least until he lands a private or public sector job. He's eyeing an opening for the administrator's position in charge of the Housing and Urban Development regional office in Boston that his friends and supporters say would be a good fit for his green energy wonkish persona. That's a tough job to crack. It's a political position appointed by the White House that certainly will require the backing of federal representatives such as Congressman Jim Himes and Senators Dick Blumenthal and Chris Murphy. Maybe Finch had something in mind when he trotted out a holiday card featuring President Obama last year. The HUD regional office has 240 employees covering New England with an office in Hartford as well.
Finch, whose retro pay netted down to $10,801.98 after deductions, was not alone in his retro windfall. For example, former Finance Director Anne Kelly-Lenz, now finance chief in the town of Wilton, grossed $15,749, former Chief Administrative Officer Andy Nunn, who's trying to line up a paid director's position with the Bridgeport Port Authority, $16,906, and former Public Facilities Director Jorge Garcia $17,029.
On November 18, the attorney for the supervisor's association Ed Gavin sent a letter to Director of Labor Relations Larry Osborne, a Finch supporter who's also a member of the Democratic Town Committee, citing Connecticut law regarding inaction by the legislative body to act on collective bargaining agreements.
"Such requests shall be considered approved if the legislative body fails to vote to approve or reject such requests within 30 days of the end of the 14 day period for submission to said body," Gavin wrote.
One day later Osborne who announced his retirement this week, wrote a letter to Nunn, a now-deposed Finch appointee, recommending that the "City move forward with putting the contract into effect, including any and all payroll adjustments as of November 27, 2015. If the City does not implement the contract, it will be subject to Municipal Prohibited Practices and other claims from the Union."
Under the new agreement the mayor's salary goes from $132,500 to $144,000.
All the incoming Ganim appointees benefit as well because even if Ganim starts them at the bottom of the pay scale which he's generally inclined to do with most direct hires, it's up from where it was previously, in some cases six figures including inner office staff and department heads.
Related story from CT Post reporter Brian Lockhart here