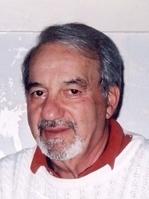 Former Superior Court Judge John Maiocco who served as president of the Common Council, as well as state representative and judge of probate passed away on Friday. CT Post scribe Dan Tepfer who covered his courtroom has more here. His death notice follows.

Judge John P. Maiocco, Jr., age 82 of Stratford, passed away peacefully on Friday, November 14, 2014 after a long battle with Leukemia. Born in Bridgeport on March 25, 1932, he was the son of the late John and Jennie (Pilgoste) Maiocco. He attended Saint Augustine grammar school and was granted a scholarship to attend Fairfield Prep where he proudly molded his life in true Jesuit fashion. President of his senior class and captain of the basketball and football teams, he was awarded a football scholarship to Georgetown University in 1950. He then pursued his law degree at the University of Connecticut School of Law.

John practiced family law in Bridgeport and served as President of the Common Council, State Representative and Bridgeport Judge of Probate until being appointed by Governor Ella Grasso to Superior Court Justice in 1978. A sport enthusiast, John was an avid golfer at Mill River Country Club for 43 years and thoroughly enjoyed endless rounds with his many buddies. He continued his passion for golf as a snowbird in Jupiter, Florida for many years.

John was a man of great humor and compassion and touched so many lives through his journey and will be sadly missed by all. John's greatest accomplishments and joys of his life was his family.

He is survived by his loving wife of 60 years, Claire Caputi Maiocco, his devoted daughter, Nancy J. Maiocco, and grandchildren, Jonathan (Tracy) Gavern and Gina (Peter) Cranston and great grandchildren, Matthew and Hailey Gavern and Mackenzie and Harper Cranston.

John is also survived by loving brothers, Vincent Maiocco and Doctor Kenneth (Maxine) Maiocco and many nieces and nephews. He was predeceased by sister and brother-in-law, Doctor Louis and Angela Maiocco Cappucci and sister-in-law, Frances Maiocco.

Family and friends are invited to attend the funeral on Tuesday, November 18, 2014 at 10:00 AM DIRECTLY in St. Augustine Cathedral, 359 Washington Ave., Bridgeport with a Mass of the Christian Burial. Interment will follow in Putney-Oronoque Cemetery, Stratford. Donations may be made to the St. Jude Children's Research Hospital.