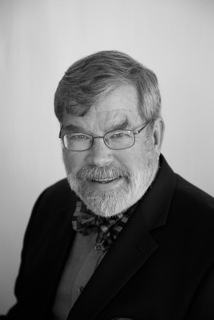 For several years, community fiscal watchdog John Marshall Lee has been a painstaking presence at City Council meetings haranguing councilors on open and accountable government, fund balances, audits, financial reports, spending and taxes. He asks questions, but fields no answers to his satisfaction. Now he's decided to be the guy to provide answers to the public as he prepares his candidacy for City Council potentially challenging the target of so many questions–Democrat Sue Brannelly, co-chair of the Budget and Appropriations Committee, who represents the 130th District covering Black Rock and a portion of the West End.

City politics these days is one giant swirl of possibilities in an election year for mayor and City Council. Lee says he's running as a Democrat to "watch your pocket book … We've allowed inept and untrained people to run for office and derail progress in this city."
Lee has been all about eating your OATs, platforming a mantra of open, accountable and transparent government. He wants to make sure "that suckers get an even break in this city."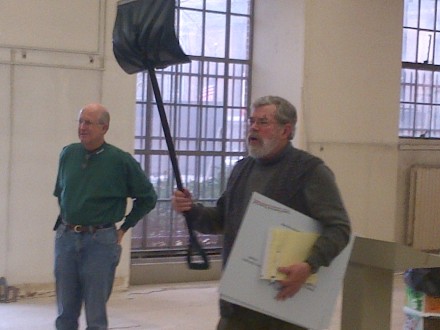 Lee says checks and balances in city government do not exist, arguing that the legislative branch provides no oversight on the executive branch. He has been an outspoken critic of city employees serving on the City Council in defiance of the City Charter.
The City Council meets on the first and third Mondays of each month. Lee is a reliable presence during the public speaking portion of council sessions. "I talk for five minutes and no one answers me," he says. "That's not going to happen when I'm on the council."
Lee, 72 years old, studied political science at Yale. He was in the same 1964 graduation class of Joe Lieberman who served as Connecticut attorney general, then in the U.S. Senate, and became the Democratic Party candidate for vice president in 2000. Lee moved to the Black Rock section of the city from Fairfield in 1987.
After Yale, Lee went into the insurance business. Years later he founded People's Insurance, an independent insurance brokerage. These days he helps craft exit plans for folks seeking to do the things they want in retirement. He adds that his insurance background has been good training for examining fiscal issues.
"I'm used to dealing with problems, issues and concerns and that's all I see in the city," he says.
Who's his candidate for mayor? Democrat Howard Gardner, a member of the Board of Education, with whom he became friendly through a government reform organization they started called The Movement. He's hosting a fundraiser for Gardner May 3 at his home.
If Brannelly seeks reelection she will be endorsed for another two-year term by her Democratic Town Committee district. She barely survived reelection in 2013. Lee says he'd be happy to replace her on the council.
"She hasn't grown to be able to handle the position," he says, arguing she's more concerned about political friendships than constituents.
"Let's serve everybody."
Lee has his critics too. Some folks in Black Rock say they could never vote for Lee based on comments he wrote on OIB about the late City Councilman Pat Crossin.
So in the long term what's his goal? "I want to hand off what I've been doing to younger people who can carry the banner."