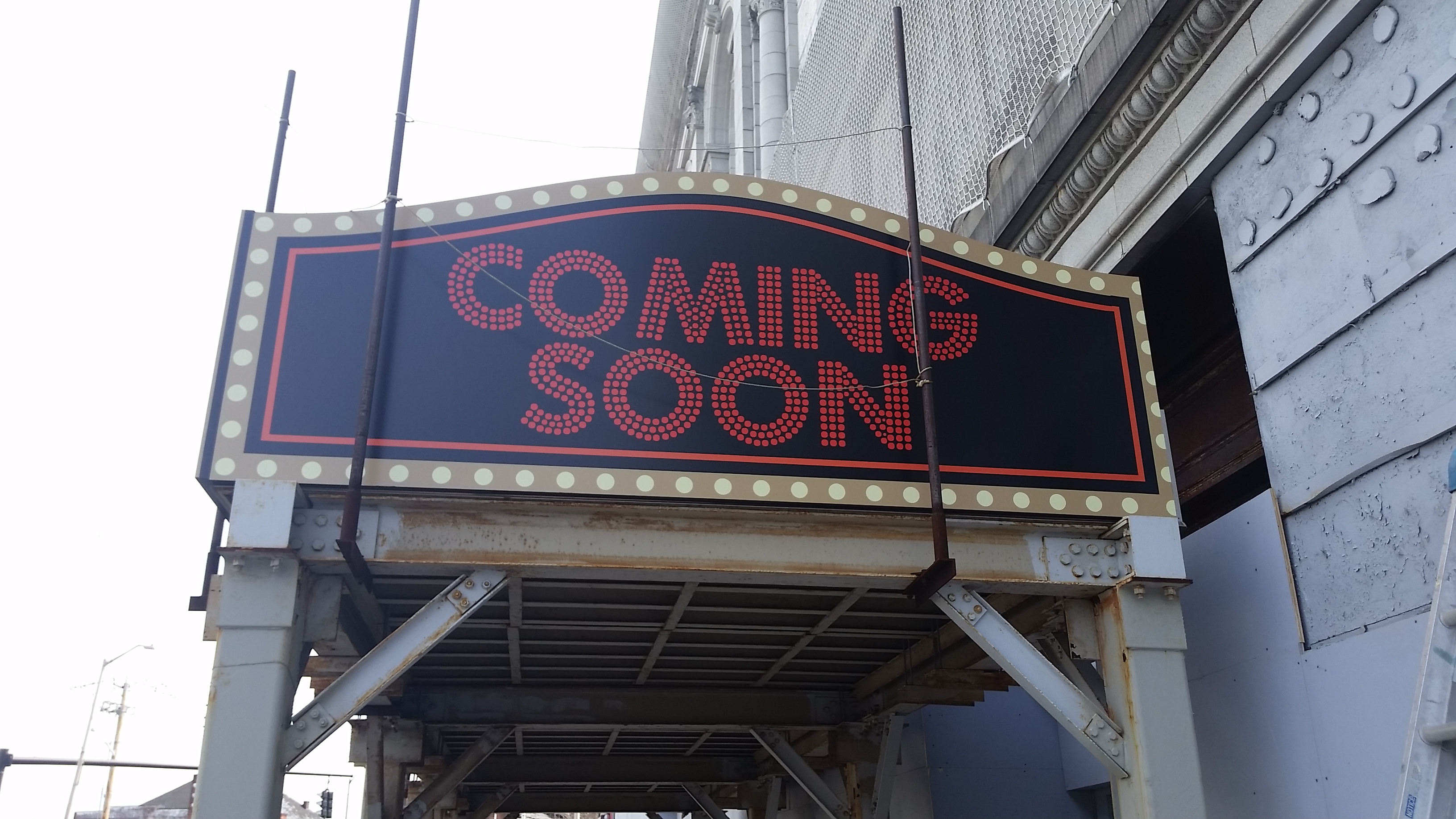 Exact Capital Group, the city's selected developer, has been inexact in its promises to revitalize the long-shuttered Downtown theaters. Selection of the developer has justifiably had its skeptics and now with good reason as it has been unable to deliver on what it proposed to do such as a projected groundbreaking late this year for the first phase of the theater restoration.
The developer has failed to solidify financing for the first phase representing about $56 million.
Still, city officials on Thursday announced they are giving the development group 30 days to make progress on addressing concerns such as solidifying financial packages to move forward. No property has been transferred to the developer, according to Director of Economic Development Tom Gill.
"These are complicated deals to put together," says Gill referencing the associated financing, environmental assessments and historic tax credits pieces that must fit together. "We will continue to work with them. We're gonna do 30 days and assess certain things that must be accomplished. We want to move ahead."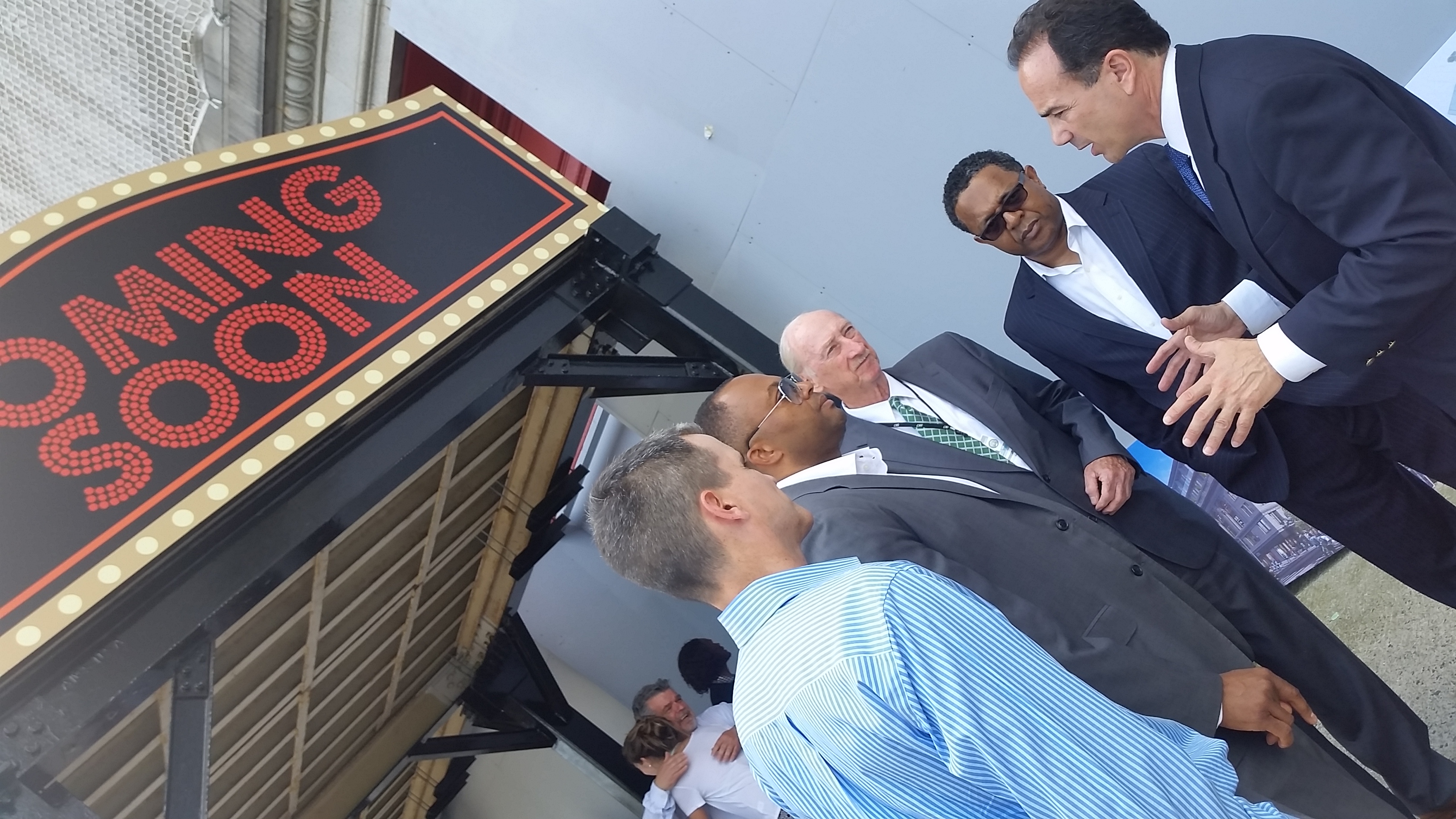 In June 2017 Craig Livingston, managing partner of the Manhattan-based commercial real estate firm Exact Capital Group joined city officials to announce a $400 million redevelopment of the shuttered and nostalgic Poli and Majestic theaters Downtown that includes a performing arts center, entertainment and sports venue, preservation of the Savoy Hotel into 200 rooms, two 18-floor towers across the street, with retail and underground parking, that would become the tallest buildings in the central business district, and another 10 floors of housing units on Housatonic Avenue.
Joe Ganim made the theaters a key piece of his 2015 comeback campaign for mayor. Now he's entering a reelection year with the development in limbo.
Since the project's announcement Livingston has been relatively media shy except to provide some broad-stroke platitudes. Earlier this year when OIB contacted Livingston to alert of his company website being down for a more than a week, creating questions about his company's viability, he recoiled indignantly.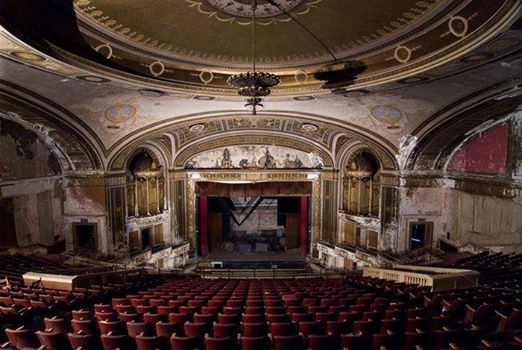 Gill asserts Livingston has a track record. Exact Capital's portfolio includes the ongoing $178 million redevelopment of Harlem's Victoria Theater, that's experienced its share of starts and stops. See details here.
Sylvester Poli, a renowned sculptor in New York, launched Bridgeport as a respected theatrical community circa 1920 via construction of his architectural treasures that combined for roughly 6,000 seats. The biggest Broadway stars of the era such as Eddie Cantor and Al Jolson performed in Bridgeport. The 100-room Savoy Hotel, whose sign is still a feature on the vacant building, was part of the complex.
Shuttered for more than 40 years, a solicitation for development proposals was issued in January 2017. For old-time Bridgeport residents they represent an era when the city was a magnet for Broadway's theater and pageantry.
Other details, according to the developer, include:
— The Majestic Theater will be renovated and reopen with 2,200 seats for use by local and regional performing arts groups that will be deeded by the City of Bridgeport
— Rehabilitate 3 first floor retail spaces for goods and services complementary to the renovated Savoy Hotel
— Renovate and restore the former Poli Palace entrance to original historic condition that will serve as an entrance to the renovated Savoy Hotel
— Use a portion of the Poli Palace Theater as gym or healthy lifestyle venue
— Use a portion of the Poli Palace as a ballroom or entertainment venue for hosting banquets, weddings, graduations, galas, conferences, etc.
— Rehabilitate Savoy Hotel to modern hotel standards
— Construct a new residential tower ranging from studios to 3-bedroom apartments with private terraces.
The land disposition agreement was approved by the City Council but an extension is not required to go back to the legislative body.
Gill says his office will provide updates to council members about what's expected in the 30-day extension. If progress is made another 30-day extension could follow and more, if necessary.