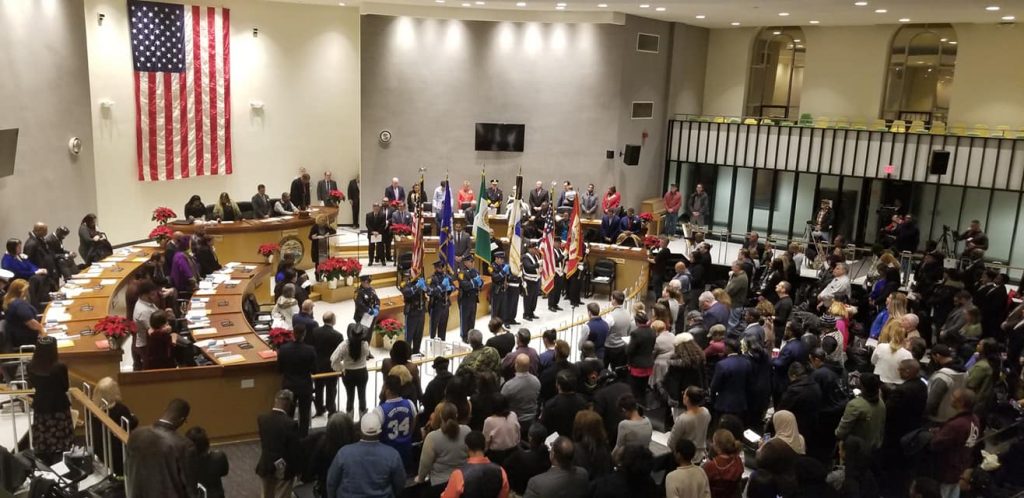 On a night Mayor Joe Ganim received the oath of office for another four-year term from his 92-year-old father George in a packed City Council chambers, Aidee Nieves was selected by her peers as president of the legislative body for two more years. She was unopposed.
The newly sworn-in council met immediately after the inaugural ceremonies Monday night for an organizational session.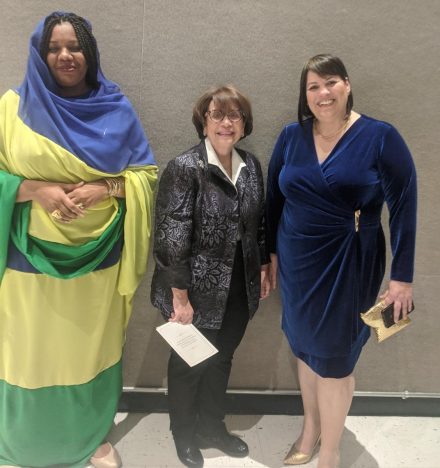 Nieves made key committee assignments where the nuts and bolts work of the legislative branch is conducted. In an olive branch to establishment fighter Maria Pereira, Nieves appointed her to the key Contracts Committee where she will certainly scrutinize contract proposals advanced by Ganim's administration.
Pereira was also placed on the Public Safety Committee where she can monitor, among other items, overtime spending in the Police Department, something she has chronicled in the OIB comments section. She was also named to the Education Committee, a natural fit considering her years of service as an elected member of the Board of Education, as well as liaison to the Water Pollution Control Authority whose collection practices against homeowners have come under fire. Councilman Ernie Newton was liaison to the WPCA, but asked Pereira if she would take on that task because of his added responsibilities on key committees.
Pereira's first committee choice was sitting on the powerful Budget & Appropriations Committee, but all things considered there was no effort by Nieves to marginalize a well-researched operative who's been a stick-in-the-eye to government leadership. Pereira does her homework.
Nieves made a key change to the budget committee adding North End councilman Michael DeFilippo as co-chair with veteran Maria Zambrano Viggiano. The other budget committee members are Denese Taylor-Moye, Jeanette Herron, council freshman Matt McCarthy, an accountant, newcomer Jorge Cruz and Ernie Newton.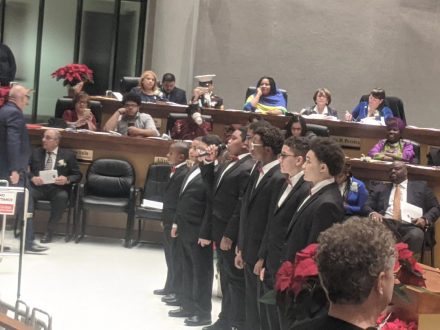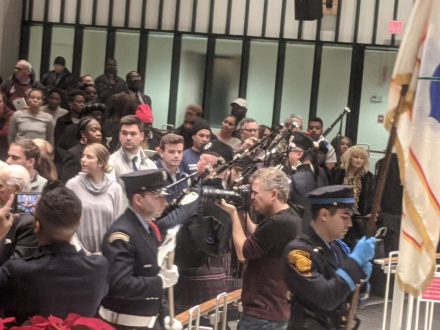 Contracts will be chaired by Newton and Jeanette Herron. DeFilippo, Cruz, Alfredo Castillo and Scott Burns round out the committee with Pereira.
Newton and Pereira have gone at it often in the OIB comments section, even challenging each other earlier this year to a literal pissing contest that made national news.
Monday night they put all of that aside in the pomp and circumstance of the evening. With both of them on Contracts, look for some fireworks.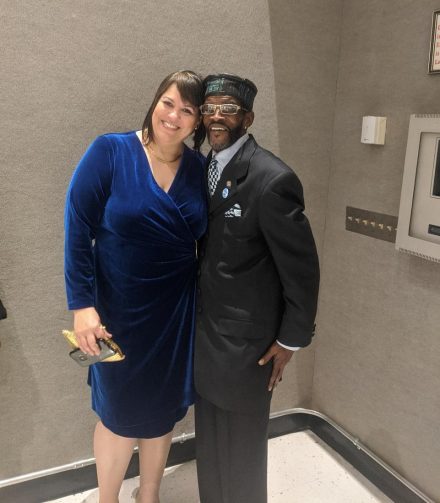 Each council committee, where the rubber meets the road on the legislative branch, is comprised of seven members. Depending on the quorum, generally four votes are required to pass legislation out of committee. What's approved at the committee level generally passes the full City Council.
Pereira, who keeps score, will not be bashful about pointing out the attendance records of other council members.
Strap in.
Nieves also noted from the dais, Suliman as the first Muslim to serve on the council and Pereira as the first woman of Portuguese descent.