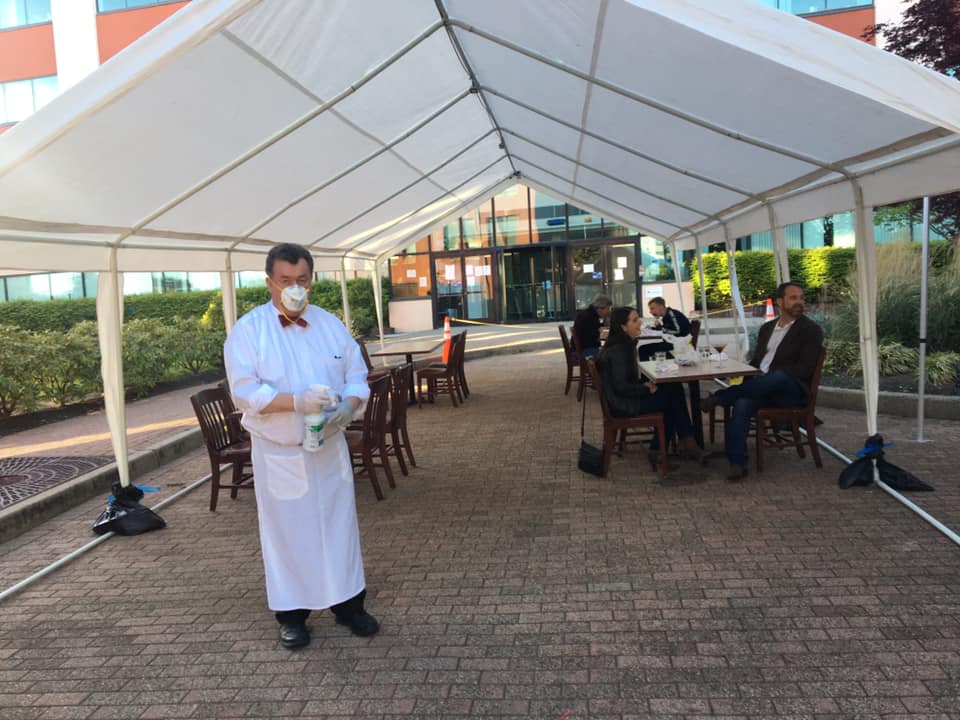 First day of re-opening was a success. We got to serve some old friends and setup tents and umbrellas to keep everyone comfortable. The times have changed, but our amazing food and service has not!

Please keep your distance as you arrive by using the blue tape to keep six feet apart. We have plenty of hand sanitizer upfront so please use it before being seated.

Make reservations by going to https://www.josephssteakhouse.com/reservations or calling us at 203-337-9944!