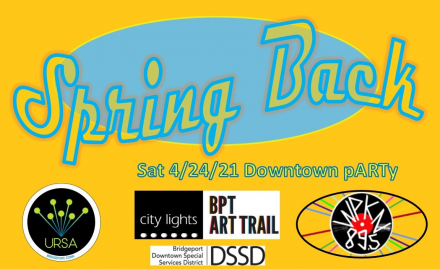 George Harrison's composition Here Comes The Sun is the most streamed song of the Fab Four, and in the year of Covid its timeless uplifting groove is so welcome.
On Saturday, the Bridgeport Art Trail will light up Downtown from multiple venues.
Enjoy art exhibits, open studios, vintage clothing, upcycled furniture and live music to shop by featuring "Latin Americana," a musical ensemble led by Ricardo Reyes/SavorCity. Galleries and venues include City Lights/Bridgeport Art Trail, Usra Gallery, The Firm Gallery, BPT Creates, and Arcade Artists and Shops. This event is produced and sponsored by City Lights/Bridgeport Art Trail and Ursa Gallery.
For more info see here.