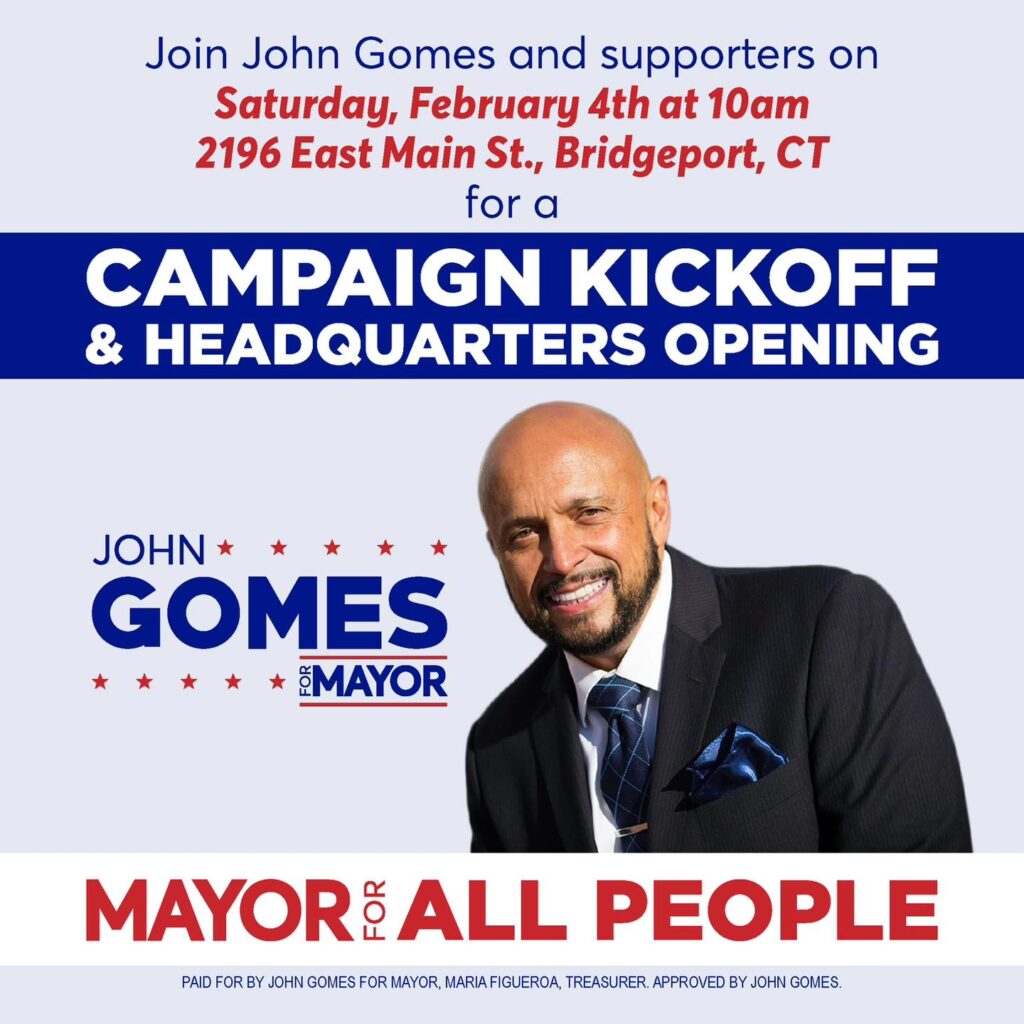 Democratic mayoral candidate John Gomes will kickoff his campaign headquarters opening Saturday morning at 2196 East Main Street.
Gomes is off to a potent fundraising start, banking $100,000 in the month of December, in his quest to unseat Mayor Joe Ganim who has raised more than $200,000.
State Senator Marilyn Moore and former Finch administration official Lamond Daniels are also in the mayoral battle.
The next fundraising quarter ending March 31 becomes crucial for Moore and key for Daniels. Moore must show financial strength or risk losing support to other candidates and viability as a threat despite coming close in 2019.
If upstart Daniels can fundraise on par with Moore it buoys his chances to win over activist voices that backed Moore four years ago.