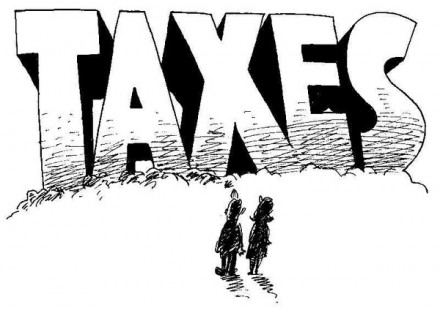 Yikes. This is one list you don't want to be on. A report by The Office of Revenue Analysis of the government of the District of Columbia places Bridgeport number one for the largest tax rate in the country when combining property, sales, auto and income taxes. According to the recently released study, a hypothetical Bridgeport family of three earning $75,000 paid $16,333 in taxes or nearly 22 percent of its income in 2012. The total does not include federal taxes.

Cheyenne, Wyoming had the lowest tax rate in the country, according to the study. The analysis shows that areas with lower tax rates come from states less densely populated, possibly because the cost of running those cities is less. The study measured cities with the highest populations in their respective states.
After Bridgeport, Philadelphia, Milwaukee, Baltimore, Columbus, Providence, Portland ME, Louisville, Detroit and Wilmington DE round out the top 10. The city's mil rate of 41.85 is among the highest in Connecticut. City officials are urging state legislative leaders to delay state-mandated revaluation of property for two more years in the hope an economic turnaround will stabilize city finances. City officials fear if reval is not put off, the mil rate will jump into the 60s, jacking property, auto and business taxes.
From the report:
1. Bridgeport, Conn.
• Taxes for family earning $25,000: $4,001 (4th highest)
• Taxes for family earning $150,000: $33,208 (the highest)
• Unemployment rate: 7.8%

No large U.S. city had a higher tax burden than Bridgeport, where a family of three earning $150,000 a year paid more than 22% of its income in state and local taxes. However, the metro area, which includes affluent Fairfield County, is wealthier than much of the U.S. and was used to calculate home values and property burdens by the Office of Revenue Analysis. More than 20% of households had an annual income of at least $200,000, more than any other metro area reviewed. The city's high tax burden was due in large part to property taxes, as the area had both high home values and high effective property tax rates. Also propelling the city to the top of the list were Connecticut's relatively high income tax burden of 5.2% on families earning $150,000 per year as well a high tax burden for car owners.
Read the USA Today story here.