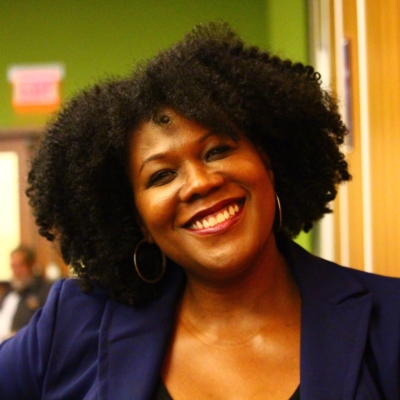 The civic action group Bridgeport Generation Now tosses around compliments of city government like manhole covers. Following Monday night's vote by the City Council the organization echoing police reform issued this statement:
Last night, Bridgeport City Council approved a budget that divests $2 million from the Bridgeport police department, reallocates $2.5 million into our public schools, and invests in a new social services unit for the City of Bridgeport. We thank Co-Chairs Ernest Newton and Scott Burns and all members of the Budget and Appropriations Committee for their hard work. Today, we are celebrating this vote as a win for the people of Bridgeport!

Central to the dehumanization of Black people in America is police violence and the criminalization of poverty. That history is indisputable. Subsequently, George Floyd's murder in 2020 sparked a worldwide movement in support of Black lives and lit a fire for racial justice this country hasn't seen since the civil rights movement.

At Gen Now, we know these injustices are not just a crisis for state and federal governments to solve. It is a crisis the City of Bridgeport must account for too. Since 2017, members of Bridgeport Generation Now have researched public safety, analyzed the budget, hosted forums on police violence, held press conferences, written op-eds and made demands. In 2020, we formalized some of this work in our Public Safety & Police Accountability Circle (PSPA), whose primary mission is to pursue public safety policy through a public health lens while reducing the capacity of the police to cause harm.

All of this deep civic engagement is why when asked, we said yes to City Council President Aidee Nieves and Councilman Scott Burns' request for our participation on a task force to address Bridgeport's police violence and community issues with evidence-based solutions.

Armed with PSPA's research, Gemeem Davis, our Co-Director, attended the bi-weekly Bridgeport Public Safety Task Force meetings and advocated for race equity, as well as the divestment of certain funds from the police department and into community needs. Ms. Davis also advanced our vision to renegotiate the Bridgeport Police Union contract with strong accountability measures at the forefront. All of these recommendations were included in the task force's report–portions of which were funded during last night's budget vote.

Included in City Council's FY22 Budget is:

— A $2 million divestment from BPD by eliminating unnecessary positions

— A $2.5 million investment in our public education system, $500,000 of which funds new transportation vehicles for the BOE

— A $760,000 investment into eight new positions for a social services unit that would operate a clinically-trained mobile crisis response team. This unit would be housed under the Dept. of Emergency Management and independent from law enforcement.

— A BPD staffing study to examine whether we need all the positions the department consistently requests

"Reinvesting energy and funding from policing into education is a step in the right direction for Bridgeport," said Takina Pollock Shafer, co-chair of PSPA. "The safest communities don't have the most police, they have the most resources. Investing in our schools is an investment in our future. I'm excited to see what happens as we continue to reimagine what it means to address public safety in Bridgeport. Public safety is housing, health care, food access, education, and strong communities."

This vision for public safety is possible as long as we collectively take this win and build a new foundation. Yesterday's vote marks a new way of being in our city, where our elected representatives on City Council work with the community on the issues that residents have organized to change. At Gen Now, we know meaningful systems change is the result of a clear vision, organized people power, direct engagement, leadership development, and deep relationships. After five years, we are beginning to see the power of social movements and grassroots community organizing here in our own city.