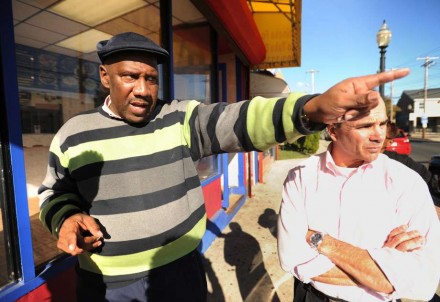 Tom Coble, a seasoned political campaigner and key bridge for Mayor Joe Ganim's urban coalition for governor, has received a pay bump in his municipal role cleaning up blighted properties. Coble has shadowed Ganim at numerous campaign events as the mayor seeks alliances to petition his way onto the Democratic primary ballot in August.

CT Post reporter Brian Lockhart has more:
A key, unpaid aide to Mayor Joe Ganim's gubernatorial campaign has received a $13,000 taxpayer funded raise in his municipal job.

Thomas Coble has worked on minority outreach for Ganim in Bridgeport, New Haven and Hartford–cities the mayor needs to win a competitive Democratic gubernatorial primary and general election.

Coble has also been a politically appointed, non-union project manager with the public facilities department, earning $80,000.

Ganim's proposed 2018/19 budget shows that position–Coble is not named–being moved from public facilities to the planning and economic development office, and now earning $93,000.
Full story here.