Not bad to kick off the bank account for reelection.
Developers, lawyers, city employees filled the banquet room of Testo's Restaurant Thursday night at the first fundraiser for Mayor Joe Ganim's 2023 reelection effort that raised roughly $100,000. The maximum personal contribution for mayor is $1,000.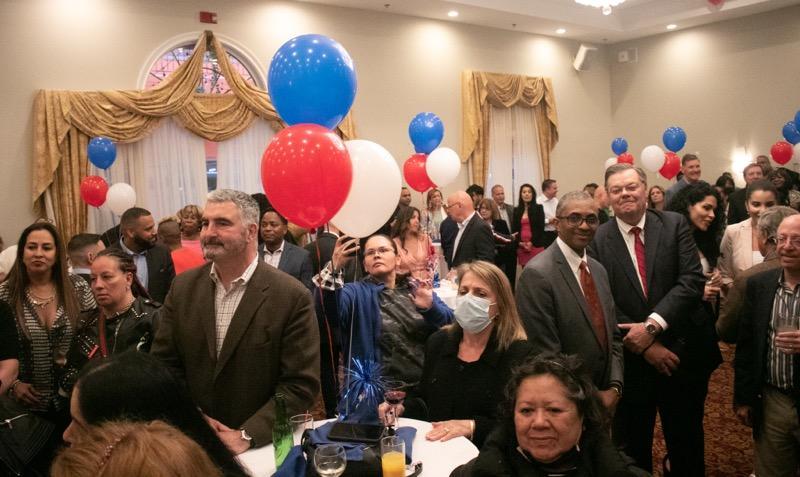 Developers Robert Christoph Jr. (Steelpointe Harbor), Gary Flacco (Cherry Street Lofts) and the titillating Vinnie Brand, owner of the Stress Factory Comedy Club Downtown, were among the guests at the event hosted by Democratic State Party Chair Nancy DiNardo and her long-time friend Democratic Town Chair Mario Testa.
Roughly 16 months from a September 2023 primary for mayor, Ganim is poised for a major moolah head start against potential rivals. No one is likely to match Ganim on raw fundraising dollars. The larger question: will opponents raise enough to compete?
Ganim has no announced opposition. The first quarter of 2023 will provide a clearer picture.