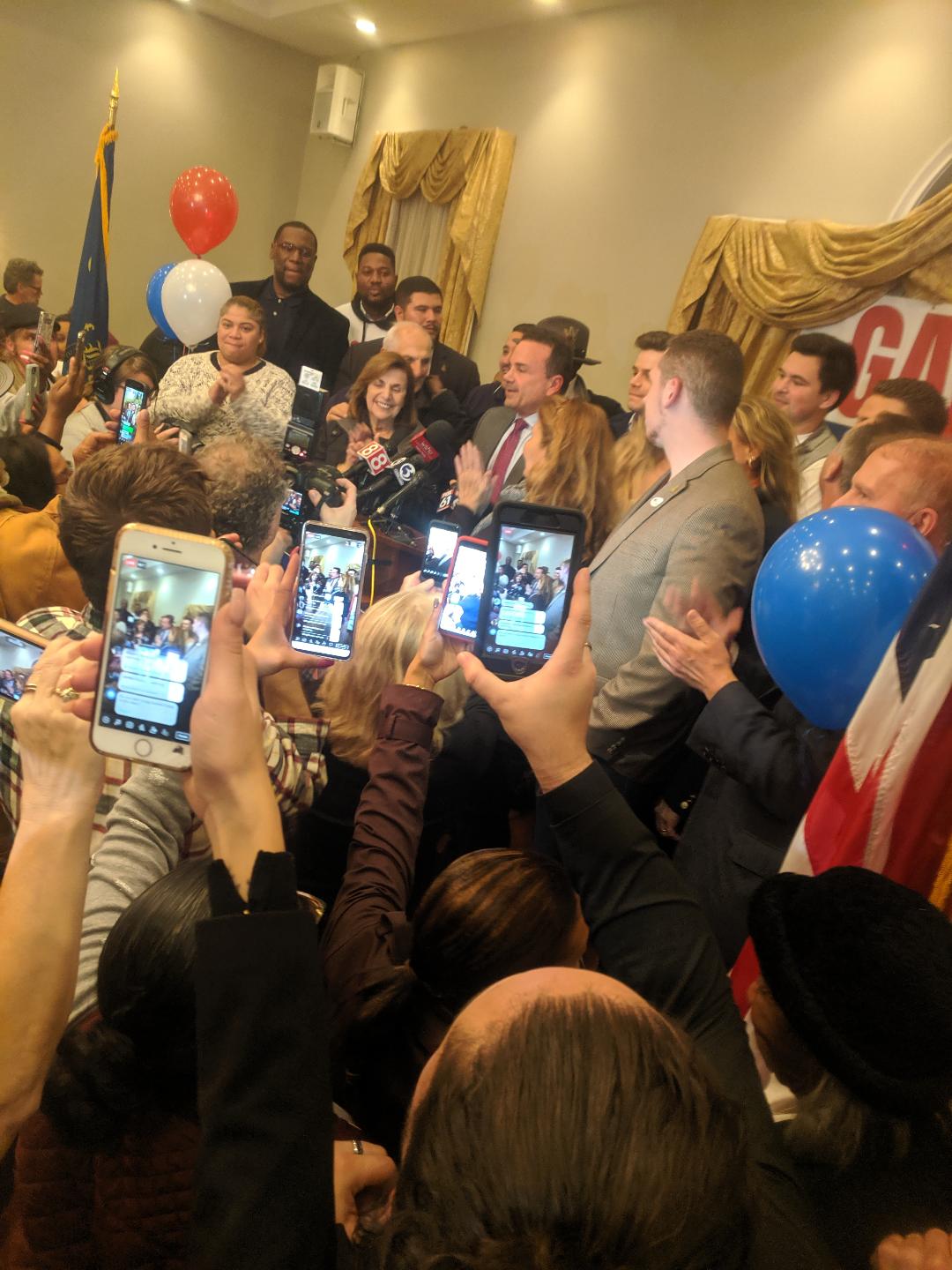 Climaxing a kooky election cycle, Mayor Joe Ganim has won another four-year term in convincing fashion over closest rival write-in candidate Marilyn Moore running up large pluralities across the city, according to unofficial returns. Ganim ran ahead of Moore by roughly 2 to 1.
The unofficial results, according to the website of the Connecticut Secretary of the State, shows Ganim received 9,592 votes, Moore 4,735, Republican John Rodriguez 1,583, write-in Ethan Book 52, write-in Jeff Kohut 27, write-in MaryAnn McLaine 8.
See unofficial returns from select precincts below. Does not include absentee ballots.
Hallen, Ganim 387, write-in 199.
Johnson, Ganim 298, write-in 99
Barnum, Ganim 272, write-in 130.
Winthrop, Ganim 734, write-in 371.
Blackham, 134 district Ganim 437, write-in 154
Blackham 133 district Ganim 486, write-in 224.
Read, Ganim 154, write-in 70
Central Ganim 364, write-in 297
Harding, Ganim 482, write-in 149
Aquaculture, Ganim 340, write-in 212
Wilbur Cross, Ganim 496, write-in 310
Bassick, 369, write-in 135
Marin, Ganim 525, write-in 131
Dunbar, Ganim 486, write-in 256
Harding, Ganim 482, write-in 149
Hooker, Ganim 425, write-in 281
JFK, Ganim 546, write-in 224
The only area that write-in Moore won convincingly is Black Rock School 690 to 369.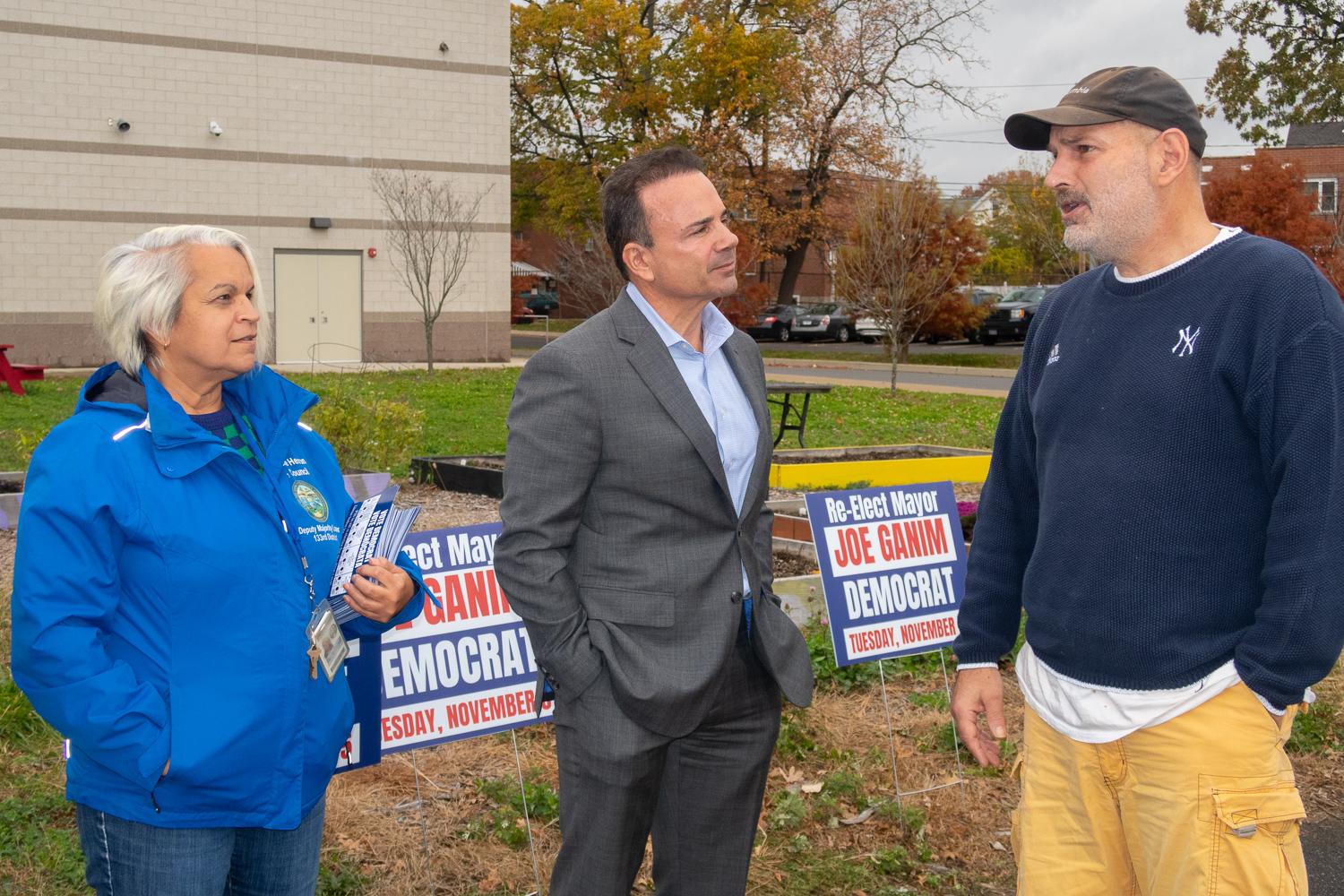 All Democratic candidates for school board, city clerk, town clerk, sheriff and City Council won. It appears Joseph Lombard, who was appointed to the Board of Education as an unaffiliated voter, won the fourth seat to fill out the minority party representation on the board. Bobbi Brown, incumbent Sybil Allen and Albert Benejan are the three Democrats.
Three Working Families Party school board candidates fell short, as well as For The People slate created by Maria Pereira whose minority party received enough votes to maintain its ballot status.
Pereira and running mate Samia Suliman won seats on the City Council to represent the Upper East Side 138th District.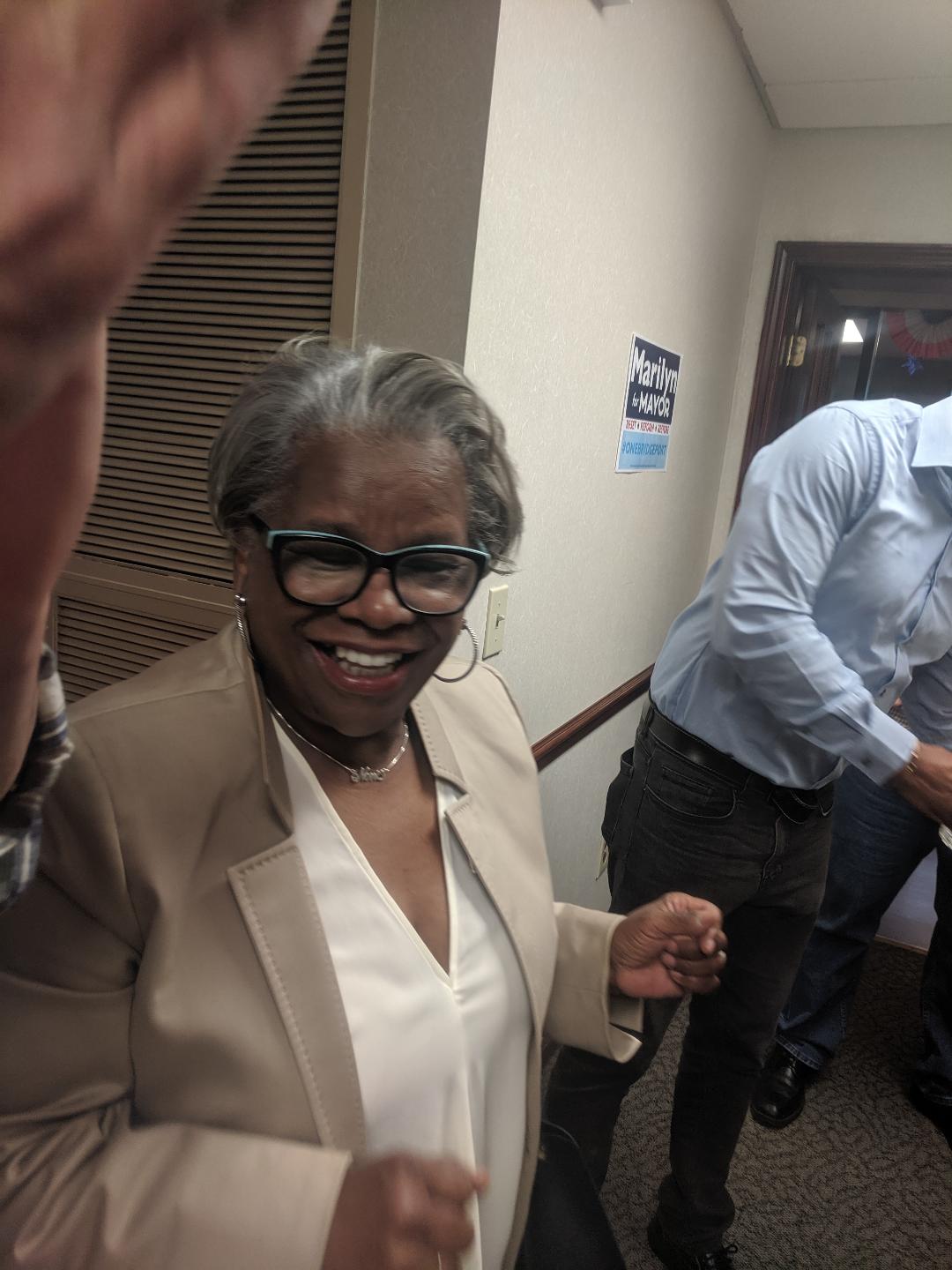 For Moore the night comes down to, if only. Entering the race for mayor in January she tapped into the voter anger toward Ganim particularly the neighborhoods Moore represents in the Connecticut State Senate. Taxes, public safety, flat funding education, Ganim's dubious run for governor after voters returned him to office in 2015 became a rallying point for the opposition. Along the way Moore provided few specifics about the direction she'd take the city and failed to build the necessary relationships to carry a contrast with the incumbent across neighborhoods.
Running for mayor in Connecticut's largest city is a different animal than the legislature.
In politics opposition can navigate to an opponent loathe to the incumbent. Others, however, won't join the party unless you show them how you'll be different and why you can win. It's up to the candidate to inspire. Moore's aloofness belied the essential ingredient in politics to achieve necessary coalitions: outreach. A Moore mantra emerged: "why don't they come to me." That's like saying I want a job, come to me.
Moore's run was all about "God's calling." Democratic divinity doesn't always deliver.
Moore failed to reach out to an assortment of political operatives and community activists opposed to Ganim who could help with money, organization and message. She also had no clear vision other than "I'm not Joe Ganim."
Moore walked through the primary process with little public scrutiny, raising enough money to begin building a public profile, a Connecticut Post chief editor Matt DeRienzo, now gone, serving as a de facto public relations arm for his animus toward Ganim. Despite the campaign's shortcomings, Moore caught a break. Ganim's political operation had a significant breakdown in Hispanic turnout on primary day. The atmosphere was there for Moore to croak Ganim so severely on the machine count to render the establishment's mighty absentee ballot operation moot.
Moore won at the polls, but lost by 270 votes overall because of the absentee count. Ganim dodged a political bullet, in more ways than one. On primary night it was learned that Moore's campaign operation had fumbled its backup plan in the event of a primary loss: the simple task of petitioning on to the general election ballot as the candidate for the Working Families Party. Moore had presumably circulated the petition sheets herself, but the signatures were laden with disqualifying non-city residents.
Meanwhile, a community group whose leadership gravitated to Moore's mayoralty, Bridgeport Generation Now and affiliate Bridgeport Generation Now Votes, made absentee ballot irregularities the linchpin of a lawsuit challenging the results of the primary.
In the end, Superior Court Judge Barry Stevens ruled the evidence did not match up to altering the 270-vote win. An appeal is now in the hands of the Connecticut Supreme Court.
Without a ballot line in November, Moore opted for a long-shot write-in candidacy. Along the way the cracks in Moore's campaign operation gave way: Ganim operatives paid closer attention, the botched backup plan showed weakness, Moore's petition drive was called into question, the Connecticut Post that endorsed her applied some scrutiny led by reporters and editors who pushed back on DeRienzo. Doubt was raised about her candidacy. Moore still stubbornly clung to I'm not Joe Ganim.
Moore's write-in candidacy failed to establish traction while Ganim's campaign operation got its act together after a turnout breakdown in the primary. She was defeated across the city except for Black Rock where residents felt the sting of a revaluation-based tax increase during Ganim's first year in office.
Moore supporters assert if we had a November ballot line we'd have won. Maybe so. But who's fault is that?
The only hope for Moore now is a Connecticut Supreme Court decision ordering a new primary. But that would require invalidating two elections to bring on two more.