In 1989 Keith Commerford shot and killed UB student Lenny Massa who was trying to stop Commerford after he wounded another at a fraternity party. On New Year's Day Commerford took another life, according to police, when he crashed his van into the vehicle driven by Bridgeport lawyer Peter Tsimbidaros. Commerford was charged with manslaughter for a second time.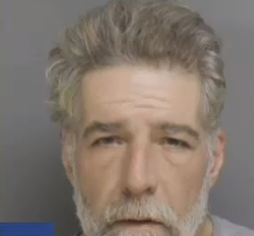 Police say Commerford was driving the vehicle while under the influence of alcohol/drugs. Commerford had been driving erratically in Bridgeport on New Year's Day which led to at least one other accident prior to the crash in Black Rock at Fairfield Avenue and Ellsworth Street.
Commerford, who has an extensive criminal history, is detained on a $500,000 bond. He's scheduled to appear in court on Monday.
News 12's Frank Recchia interviewed Massa's best friend Andrew Fidelman. See interview above.
"Grateful he will be off the streets and back in prison where he belongs," said Fidelman. "This is the second time he killed an innocent person, and hopefully justice will be served. In 1989, he shot and killed my best friend, Lennie Massa, in Bridgeport Connecticut, and his latest crime brought back the pain and anguish suffered at his hands 31 years ago."