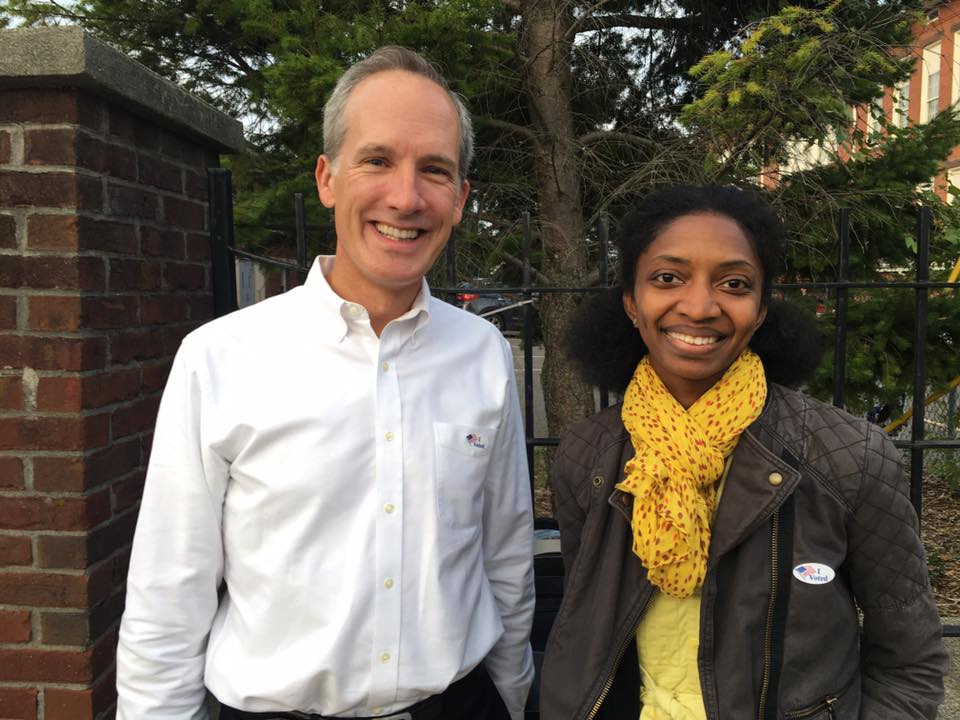 Two years ago they formed a tandem of outsiders warring against the establishment, one from Yale, the other Princeton, now both Pete Spain and Christina Smith–who did not always get along–have decided the demand of one City Council term is enough, neither seeking reelection to seats in the 130th District covering Black Rock and a portion of the West End.
Months ago Smith announced she was one and done. Now Spain has done the same. Spain brought to the table an intimacy to council meetings, the good, bad and ugly, via his live Facebook posts, as well his outsider peer from the West Side Kyle Langan who's seeking reelection. Spain, be it committee meetings or full council, brought us directly into the inner-workings of the legislative body.
He also occasionally took to the streets, his wife Kate often assisting behind the camera. One of the best was a gem from Spain who provided a demonstration in January 2018 about picking up dog poop in his district.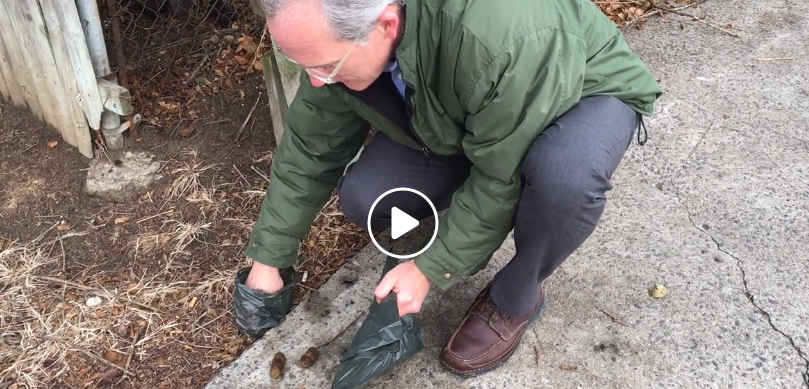 Spain, supporting State Senator Marilyn Moore for mayor, often provided updates to his constituents about the demands of the work, for no pay, albeit a $9,000 stipend. Near the end of his latest update is this declaration, "Due to increasing demands at my work, I will not seek re-election for the City Council in 2019."
I am grateful to our district for electing me to serve it on our City Council, from Dec 2017 through November this year.

I encourage people to run for the Council who can and will:

1. demonstrate active knowledge and love for our amazingly diverse, talented, and caring community, and who are friendly with all or most of their neighbors and community groups (if you're a shy, shut-in type, this isn't for you);

2. make more time to serve their constituents–especially the young, elderly, infirm, and marginalized–than to attend vanity press events and/or political social events (if you're doing this for your ego or resume, this isn't for you);

3. understand that the City Council role comes with no compensation (I welcome you to see what I've spent my stipend on to date online) and that this VOLUNTEER position is not intended for you to serve yourself, your family, or friends, but all of the some 15,000 people in our district (if you're doing this for money or to further your career, this isn't for you);

4. be responsive to constituents who seek reasonable assistance and/or answers to questions and help them connect with the city's resources and processes (e.g. See, Click, Fix; speaking at Council meetings and/or Police Commission meetings with new perspectives and new ideas);

5. value the long-term benefits of investing in public education and in feeding grassroots community well being and engagement;

6. demonstrate independence from the old guard "Machine" Democrats and their widely reported corrupt practices, which include absentee ballot fraud, voter intimidation, and job placement for people unqualified and/or unsuited to the demands of a city job but, nonetheless, are awarded sinecures for being a loyal cog in this costly "Machine" (if you need this decades-old network of corruption to get into office or to get onto a board or commission, try another avenue for getting more involved in and serving your community);

7. have 25 hours or more a week, with rare exception, to give to this important and highly visible endeavor (if you can't give the time, this isn't for you);

8. visit and listen in all areas of this district and truly endeavor to make positive change for our district, its citizens, and also, when possible, for our city, region, and state;

9. continue to Facebook Live broadcast public meetings and regularly inform the public via social media and/or e-mail (hint: use your stipend to pay a capable intern);

10. study the Bridgeport Municipal Code of Ordinances and Charter and identify areas for updating and improvement (e.g. term limits; residential parking permits; demanding a City Historian now; fully staff the Ethics Commission now; enacting a Metro COG-led regional transit authority, infinity symbol…);

11. be humble but firm and persistent;

12. be aware enough to know do what you realistically can try to accomplish in two years;

13. feel free to call me to discuss.

Due to increasing demands at my work, I will not seek re-election for the City Council in 2019.

Hope you have a wonderful summer and I'll see you around the neighborhood.