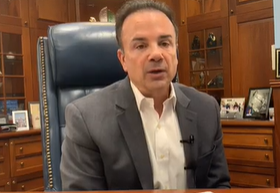 Two years ago Mayor Joe Ganim eked out a primary win scare over State Senator Marilyn Moore who won the walk-in vote total, crushed under the weight of the Dem party organization's mighty absentee ballot operation.
Ganim cruised to a general election win with Moore reduced to a write-in candidacy role after operatives failed to qualify her for the Connecticut Working Families Party line that would have buoyed her a puncher's chance of winning.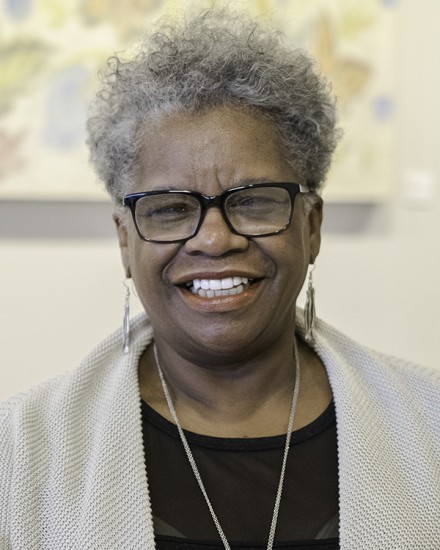 In the midst of a sleepy mid-term cycle featuring school board and City Council races Ganim will leverage the power of incumbency to improve his stead from two years ago when voters were turned off by a combination of factors including his peculiar run for governor in 2018 after voters, inspired by his second-chance message led by the black community, returned him to office.
Is Ganim in better shape today than two years ago preparing for reelection? Yes, but storm clouds linger. He must pay attention to business.
His handling of the Police Department, taxes and city development will key another four-year term coupled with the level of opposition.
Will Moore seek the city's top office again? She was right there two years ago with half the fundraising power of the incumbent, irrespective of a campaign with no real message other than she wasn't Joe Ganim.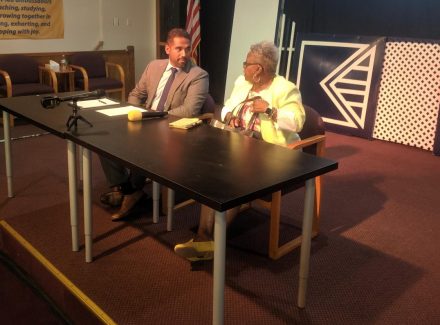 What is the future of Bridgeport's other State Senator Dennis Bradley? He's scheduled for trial early December to defend federal allegations of campaign finance fraud related to his 2018 run for the state legislature. If he's convicted his political career is on hold. If he manages to beat it he'll likely seek higher office.
The tax situation will improve for Ganim going into reelection. Barring something unexpected, he will not raise taxes the next two years. The current budget year built upon revaluation of taxable property is a murky brew of sorts for taxpayers: some up, some down, some holding steady.
Ganim has development successes teed up or on line that's changing the face of the city led by the boutique seasonal music amphitheater that has become a city showcase. Crucial to reelection is completion of developer Anthony Stewart's Honey Locust Square featuring a library, grocery store, pharmacy, health care facility and jazz-themed restaurant along Stratford Avenue in the East End. It will go a long way to winning back some black voters turned off by Ganim's gubernatorial ambition after buying into his comeback.
The Cherry Street Lofts project in the West End is another development win for Ganim, despite the project being announced under his predecessor Bill Finch. The financing of the project and its progress has happened under Ganim.
Will the Steelpointe Harbor redevelopment area that features Bass Pro Shops, a full-service marina and restaurants break ground on the housing component to fully build out the project?
Neighboring Park City Wind energy project and Bridgeport Boat Works are also areas Ganim can cite development growth.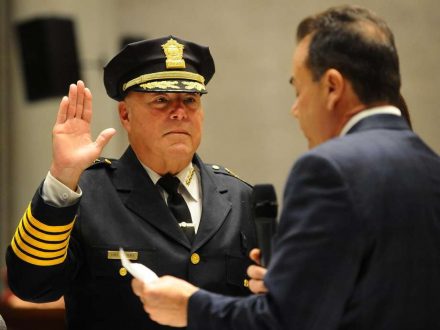 The Police Department is the wildcard of Ganim's reelection. Ganim took a self-induced punch to his solar plexus after installing friend AJ Perez to permanent chief.
When Ganim returned to the mayoralty in 2015, he appointed Perez acting chief as a gesture to his loyalty during good times and bad, as well as fulfilling a campaign promise to the police union he'd dispatch Joe Gaudett as chief.
Rather than telling Perez, okay, I installed you in an acting role for two years we're even with the house, Ganim selected him permanent chief. It was the worst kept secret in the cop house that the genial Perez lacked the brain firepower to finish among the top three finalists chosen by the mayor, per City Charter regulations. Perez prevailed upon two underlings to coach him on the application process as well as scheming with Personnel Director David Dunn to rig him an unfair advantage over other candidates including the test questions in advance and erasing traditional protocols required of such a position.
Both Perez and Dunn pleaded guilty to federal charges in connection with the test rigging. Ganim was not charged in the scandal. Dunn says he had no contact with Ganim about the selection process.
Still, it's been a gigantic toothache for Ganim who placed his friendship for Perez above strong management skills of the department. It bit him.
Ganim occupies a strange mulligan to get it right. A permanent Personnel Director is scheduled for appointment early November with a promise to expedite a national search process for a new chief (Rebeca Garcia has the job in an acting capacity) that will extend well into 2022. Whomever Ganim chooses will become the face of the department for a full year leading to his reelection campaign. He can't afford major personnel gaffes in the cop house, nor government scandals.
Ganim's solid base of support comes from the Hispanic community, validated by City Council President Aidee Nieves' solid primary win. Ganim campaigned actively for her against forces aligned with City Clerk Lydia Martinez who recruited two candidates to oppose Nieves and council partner Maria Valle.
Neighborhood sore spots linger for Ganim:
Hooker School precinct in the Upper East Side where City Councilwoman Maria Pereira has consistently shown voter strength. Pereira loathes Ganim, but she's not enamored with Moore or Bradley. Two years ago she basically sat out the mayoral primary. Will a candidate emerge Pereira can rally behind?
Batalla School covering voters in the South End and West End, and City Hall's Downtown vote. Demographics have changed. Once solid organizational territory is no more. Downtown is young and engaged. Activist reformers, including Bridgeport Generation Now Votes, have a toehold in the Batalla and City Hall precincts.
Black precincts: Dunbar, Wilbur Cross, Hallen. This is where Ganim took out Finch in the 2015 primary. Black voters soured on Finch. Ganim became the change agent. Two years ago it was essentially a primary split between Ganim and Moore.
Ganim's in better shape than two years ago, but he must pay attention to business to maximize reelection two years down the line.
Ya know what they say: grin and win, snooze and lose.
Ganim's not a lock. Nor are his potential opponents.