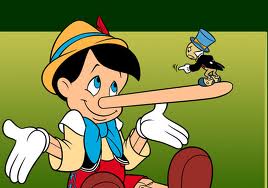 The nose of former bishop of the Diocese of Bridgeport Edward Egan just keeps on growing and growing. He protected pedophiles, the Diocese pays out at least $30 million to settle cases and yet he continues to plead he did nothing wrong. What would Jesus do? From the Connecticut Post:
Days after former New York Cardinal Edward Egan drew harsh criticism over comments he made over his handling of the priest sexual abuse scandal, the former Bridgeport bishop is continuing to defend his actions.


In a statement published on the Archdiocese of New York's website, Egan reaffirmed that while he was Bridgeport bishop and New York cardinal, there was not "even one known case of the sexual abuse of a minor by a priest throughout my tenure."

That comment is contrary to church documents obtained by the Connecticut Post that show Egan was made aware of specific allegations of abuse by priests when he became Bridgeport bishop in 1988. Documents also showed not only did Egan not report the abuse claims to police, but he covered up the allegations, moving offending priests around the diocese.
Read more here.
OIB reader Tom Kelly who's been actively documenting Egan's protection of priest abuse writes this:
I've never really been able to hold my tongue. Clearly, Cardinal Egan seems to be speaking in tongues with his latest non-apologetic take back outburst tantamount to pouring vinegar on the rapier and sticking it in the wounds of abuse victims.

In his revisionist watch as the not so very Good Shepherd for the Diocese of Bridgeport, the Cardinal displays a disturbing Altar Ego that can best be described as Dr. Jekyll-Mr. Hide behind the Cassocks and $urplu$$e$ and the Secret Archives of the Diocese of Bridgeport. Bishop Lori who has reigned upon the Diocese in his Billy Pulpit should not so easily be left off the hook. Yes, he did clean up the mess but it was only after the Diocese was clearly caught with its pants down.

In the CT Post article dated February 7, 2012 and written by Dan Tepfer, the Diocesan spin doctor paints a certain compassionate portrait about Bishp Lori. "I believe it's not in the bishops' heart to condemn another bishop," said Bridgeport Diocese spokesman Brian Wallace, who was unaware of the Egan interview. The Cardinal's sins can't be criticized by the Bishop because that would constitute a Mortal Sin under Canon Law in regards to "detraction." These are no venial matters. No wonder why under such antiquated religious laws the flock is flying the coop.

As we enter this lenten season you will see the Bill-Boards proclaiming this a "Season of Reconciliation!" Maybe when Ash Wednesday falls on Tuesday!