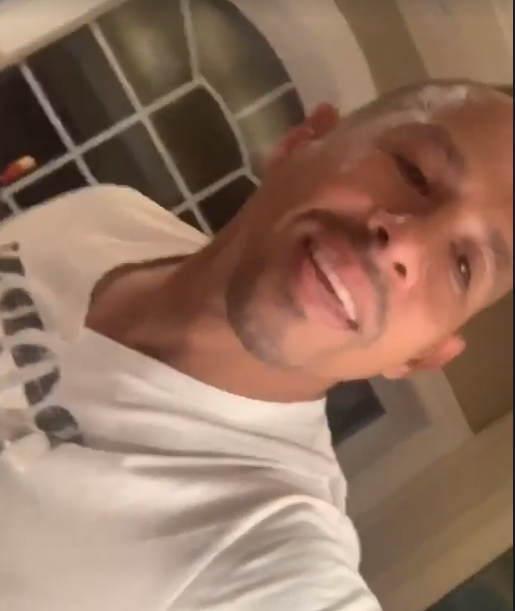 Tatted, rapier-shaped workout enthusiast with an infectious smile, city real estate tycoon and city employee Danny Pizarro puts his life out there for the whole world to see. He has a knack for the camera be in front or back, a running monologue often accompanying each sequence of real-time events.
He's Bridgeport's cinéma vérité.
Such was the case Saturday when a festive, mask-less crowd made merry at his birthday party in Trumbull, a no-no in this Covid era. The videos on his Instagram page tell much of the situation: booze, beer, shots, cigars and laughter flowing in close proximity. Pizarro has apologized for the large gathering noting that guests made a choice to party inside his Trumbull home.
Trumbull police issued him a $500 fine on Monday. Pizarro says he'll pay the infraction.
Pizarro has captured some intriguing moments whether on his own behalf or someone else. It was campaign season 2015 with Joe Ganim seeking an improbable comeback for mayor. The Trumbull Gardens public housing project was intensified by a period of violent crime and Ganim seized upon drawing a contrast with incumbent Bill Finch. There was a hole in the fence leading to housing units.
Ganim, hardware in hands, fixed the fence. It really didn't matter that vandals cut another hole in it the next day. Residents embraced Ganim as caring. Pizarro was at Ganim's side as Mr. Handyman Ganim repaired the fence. Ganim blew out Finch among the housing project voters on his was to a primary win. If he wasn't the man behind the camera, Pizarro was ever present in the background, driving Ganim around, taking pictures, capturing moments and raising campaign cash.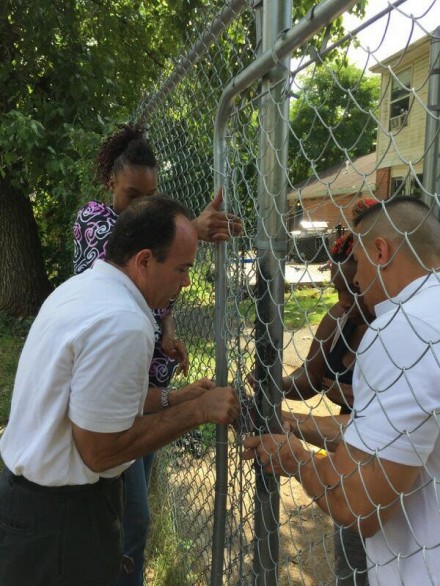 It's hard to find someone who doesn't like Pizarro. Oh, maybe they don't like birthday party headlines, but they enjoy his fetching gift for gab. No one calls him Pizarro. They simply say Danny. Just be sure not to confuse him with the two other Dannys in government: Chief of Staff Dan Shamas and Black Rock District Leader Danny Roach who works in Public Facilities.
Pizarro became indoctrinated to OIB readers about a decade ago after leading a tax protest in front of the Morton Government Center. He was friendly with mayoral candidate John Gomes, now Bridgeport Deputy CAO.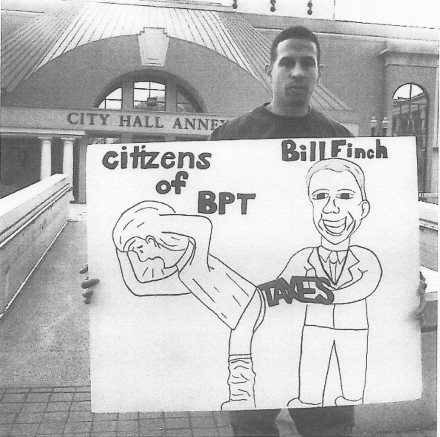 After Ganim returned to office in 2015, campaign-ubiquitous Pizarro received a city position. Back taxes on a number of properties became an issue, and Ganim iced him until payment and a period off the payroll.
In the last five years, while also serving as a housing code inspector, Pizarro has built something of a real estate empire Downtown. He has bought neighboring storefronts–Jimmy's clothing, An's fashion, El Pueblito Columbian restaurant, the vacant Subway sandwich shop and Park City wireless—giving him ownership of much of the block bordered by Main, Wall, Middle and John streets.
It can be tricky for a city employee to navigate properties and zoning requirements while on the public payroll but Pizarro has amassed dozens of properties Downtown and across the city.
Here's the thing about Pizarro, although he doesn't wave media pompoms publicly about his business deals, mountain ranges of footage of his properties and renovations had been stored on his Instagram page curated by the entrepreneur showing the hustle in action.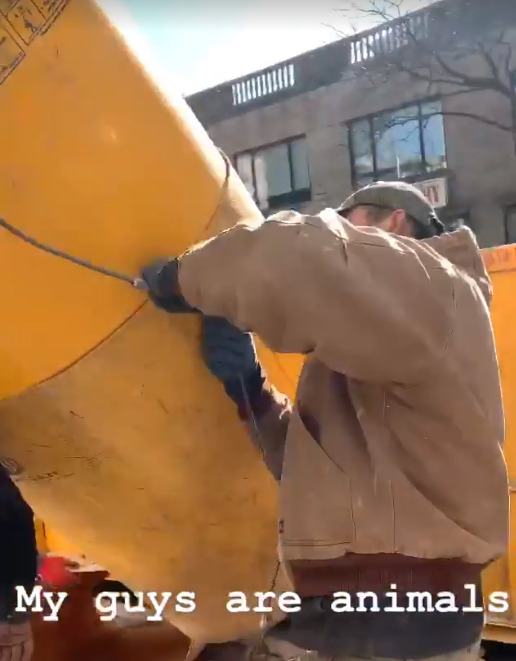 You may ask what gives with this real estate action? Pizarro loves the high of buying, selling, flipping real estate, banking bucks for another deal or two or three or more
With the prospects of Steelpointe Harbor building out blocks away across the harbor, new housing units Downtown and the 6,000-seat concert amphitheater scheduled to open in May, maybe he knows something about commercial real estate that others don't.
He's in the risk business.