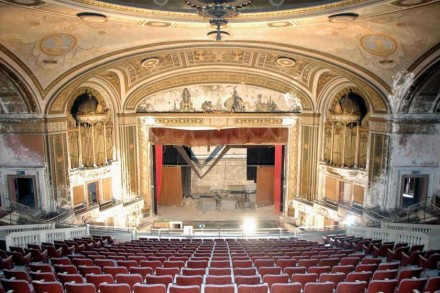 Shuttered for more than 40 years, solicitations for development proposals will go out soon for the twin gems Downtown, the Poli Palace and Majestic theaters, according to Economic Development Director Tom Gill who recalls lack of interest to revive them during his first helm of the job. He says Downtown North redevelopment projects have spurred interest.

CT Post repprter Brian Lockhart has more on this:
"There was no interest in them at all," Gill recalled recently. "There were moves to tear them down. I'm glad that never happened."

Gill now has a second chance to help bring new life to the theaters. After being approached over the last four months by a handful of investors interested in the city-owned sites, Gill and his staff are preparing to issue a formal solicitation.

"We are getting a Request for Proposals together which we hope will draw in more interest," Gill said. He expected it will be released by early 2017 at the latest.

He said the city will be looking for mixed uses–a hotel, housing, retail–for the buildings and the revival of at least one of the theaters, probably for some type of live performing arts.
Full story here.