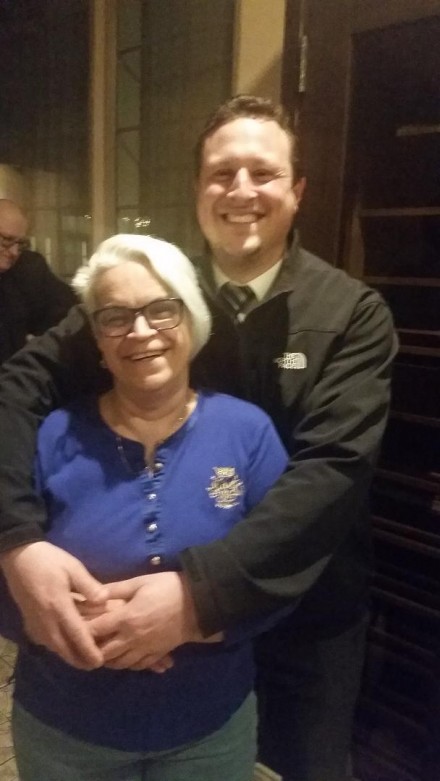 This long, strange trip for City Council in the North End 133rd District will finally come to a close. Tuesday night district Democrats voiced loud and clear their support for endorsed candidates Michael DeFilippo and incumbent councilwoman Jeanette Herron who ran up nearly a three to one win over challengers Anne Pappas Phillips and former State Rep. Bob Keeley who abandoned his running mate in the final weeks, checking out mentally and physically by not even bothering to vote in a primary battle that had been overturned twice by a state judge based on accusations of absentee ballot irregularities.

Tuesday night's results showed no dispute with DeFilippo and Herron running up large wins both on the machines and absentee ballot counts at the Blackham and Madison School precincts.
133 results Michael DeFilippo 216, Jeanette Herron 210, Anne Pappas Phillips 73, Bob Keeley 71.
At the Madison Avenue restaurant of Democratic Town Chair Mario Testa, campaign operatives savored the big win acknowledging the oddity of Keeley who brought lawsuits challenging the previous results not sticking around to fight the good fight in the end. Just days before the primary Keeley left a voice mail on Phillips' phone that he was heading for the west coast. Days before that Keeley notified OIB that he had lost enthusiasm for the race and wasn't campaigning. Others noted the big win was a result of voter backlash against a judicial system intruding on elections.
Bottom line is Keeley's sole interest in running for City Council centered on what he perceived as a path to become City Council president to place him next in line should a vacancy occur in the mayoralty, and he used the court system to prop up that option before Barbara Bellis, a Superior Court judge, suspicious of the city's political establishment. Ironically, Keeley has been much a part of the city's political establishment when convenient to his self interest. When the option to become council president vanished in the timeline of the court battles he lost interest in the race. And it showed in Tuesday's results.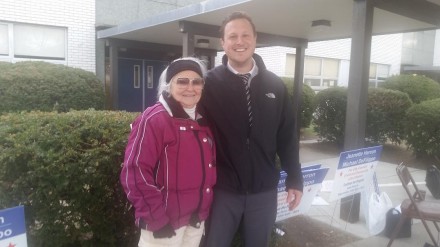 That did not deter Phillips, a newcomer to elected politics, from putting up the good fight standing in front of Blackham School all day urging voters to support her. And she had company from loyal activists such as former City Council President Lisa Parziale, who has battled health issues, stepping up for a friend abandoned by Keeley.
The campaigning in front of Blackham took on a surreal feeling with opponents DeFilippo and Phillips treating each other graciously noting the absence of Keeley who had repeatedly pontificated against the political establishment, albeit disingenuously. Although four candidates, the two top finishers are declared primary winners.
At Testo's Restaurant Tuesday night Herron noted that it was her absentee ballot vote that was not counted on the night of last September's primary that Keeley leveraged to force another vote. The ballot had mistakenly not been counted primary night and found its was into a recount when Herron and Keeley were tied. The recount showed Herron with a lead by one vote. Keeley challenged the result and Bellis ordered another primary. Another vote took place with Keeley behind on the machine count. He challenged the result again claiming Democratic Town Chair Mario Testa asking Police Chief AJ Perez to assign a police officer to pick up last-minute absentee ballots was a violation of campaign finance law. Bellis agreed. It was appealed to the Connecticut Supreme Court which upheld Bellis. During the process it was Phillips, a lawyer, who aided the legal maneuvering.
Meanwhile a new City Council was sworn into office. Aidee Nieves was selected council president with Keeley waiting on the sidelines involved in the court action. When Keeley's chance for the council presidency vanished so too did his resolve in the council race. Keeley challenging the results of the primary had nothing to do with reforming the absentee ballot process but everything to do with positioning himself for the council presidency. It's a slap in the face to true believers seeking to challenge the establishment. Keeley cackling corruption is like the burglar baying "I've been robbed."
By the way, there's still a general election to come in this race that will be set by Bellis in conjunction with elections officials. Yes, a wild OIB moment.