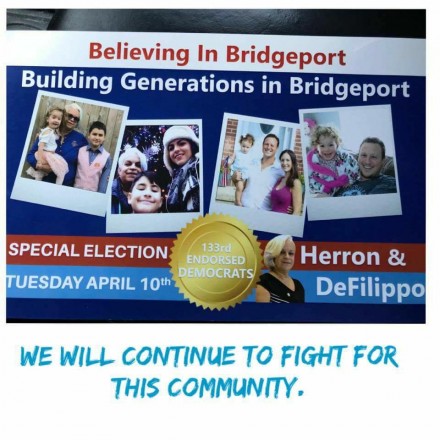 Voting is underway at Blackham and Madison schools for the Democratic primary for City Council in the North End 133rd District between party endorsed Michael DeFilippo and Jeanette Herron challenged by former State Rep. Bob Keeley and zoning commissioner Anne Pappas Phillips. What a long, strange trip this has been since last September with campaigning in all four seasons. Keeley, for one, has checked out of this race both mentally and physically and won't even be around to vote for himself unless shot out of a cannon from the left coast where political operatives say he ventured a few days ago.

On two occasions Superior Court Judge Barbara Bellis invalidated primary results based on absentee ballot irregularities. Keeley's interest in the seat centered on becoming City Council president and next in line if a vacancy occurs in the mayoralty. His lack of interest in the race coincided with the evaporation of that opportunity. So Keeley's performance in this race will be measured by his effort. Meanwhile his running mate Phillips is going at it alone.
The top two finishers go on to the general election. The latest absentee ballot count released by the Town Clerk's Office Tuesday afternoon shows about 80 district electors have voted that way.
Will post results tonight.