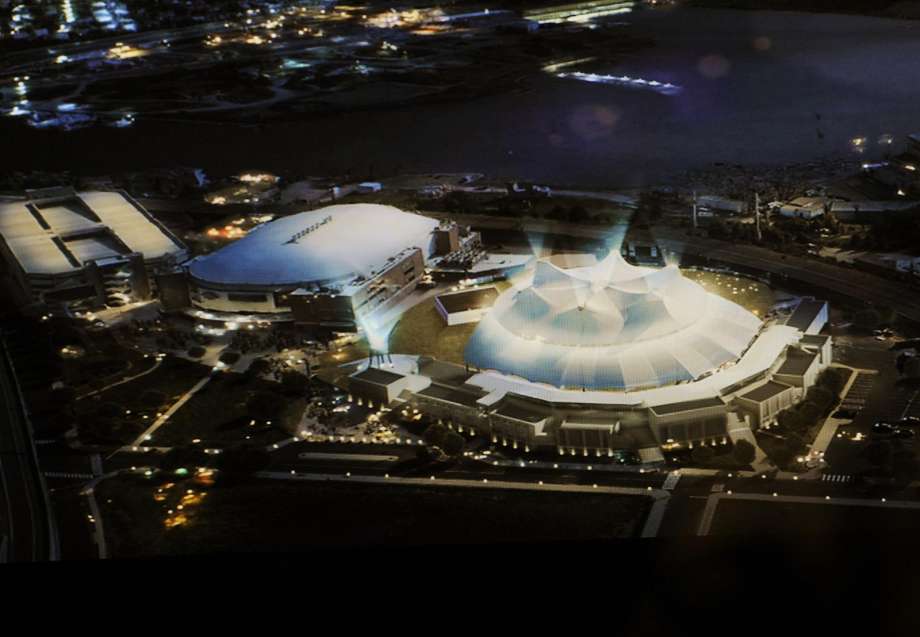 From Brian Lockhart, CT Post:
There is an L-shaped trench in the outfield, in front of the darkened scoreboard, signaling the start of construction of a 78-foot-high, 100-foot-wide concert stage and swanky backstage quarters for the music stars who will perform there.

The former Harbor Yard baseball stadium under renovation into the new Harbor Yard Amphitheater, a concert venue. CT Post photo by Ned Gerard.

Several months from now, the field will be covered with a specially designed fabric roof to keep away the elements and to help buffer the racket from nearby Interstate 95 and the Metro-North train tracks.

So it took a little imagination to walk the former stadium last week and picture the outdoor concert amphitheater replacing it.

But developer Howard Saffan has been living with that vision for a few years.

"We're gonna be the talk of the country," Saffan said Thursday as he lead a Hearst Connecticut Media reporter and photographer on a tour of the site.
Full story here.