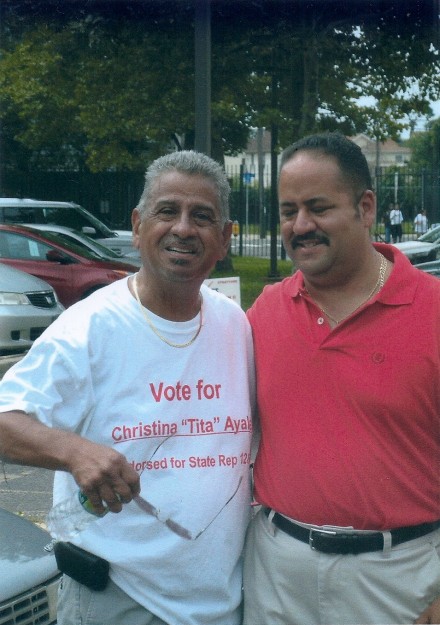 When it comes to bona fide residency, the Ayala family of political operatives could be a reality television series, be it State Senator Andres Ayala, his cousin outgoing State Rep. Christina or his uncle Tito, a former city councilman.

Former City Councilman Joel "Speedy" Gonzalez has railed about Andres Ayala's residency on OIB for years. Andres Ayala tells CT Post scribe Brian Lockhart, whose reporting prodded the State Elections Enforcement Commission to examine residency issues of Christina Ayala, that he resides in the district he represents, Connecticut's 23rd Senatorial and only strays to the neighboring district in honor of love. From Lockhart:
They say a man's home is his castle.

State Sen. Andres Ayala's "home" is more like an outpost to meet residency laws so he can represent the 23rd District while maintaining a long-term relationship just outside of Ayala's legislative turf.

"If you want to stake out and watch me come in and come out, feel free to do so," Ayala, 45, told Hearst Connecticut Newspapers.

Despite earning roughly six figures as an educator and legislator, Ayala said for months he has lived with a roommate in a nondescript third-floor apartment on Hancock Avenue rather than, as critics suspect, girlfriend Carmen Colon's Cleveland Avenue home.
Full story here.