An "active investigation" is underway following a violent three-car crash last week involving a city police officer at the corner of Fairfield and Iranistan. Police say the officer had lights deployed to a burglary in progress.
The officer and two others were transported to St. Vincent's Medical Center. A city firefighter was a passenger in the vehicle in which the driver was issued an infraction.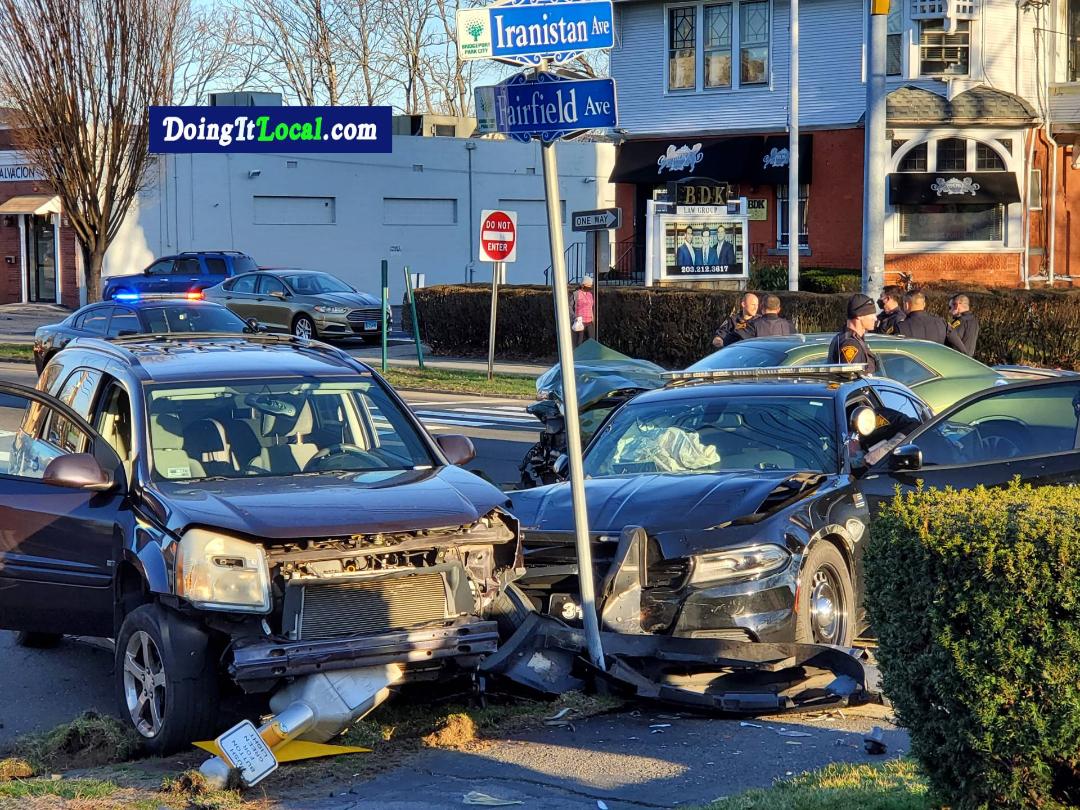 From Scott Appleby, director of Emergency Management:
Three car MVA involving an Officer at Fairfield and Iranistan Ave. Police Officer was in route to a burglary in progress. Airbags deployed. Officer had lights deployed and was transported to St. Vs and two people in one of the vehicles. Active investigation at this time. According to the report the officers were traveling to a call for service when the rear-end car accident, closest lane of traffic yielded to officers while a person traveling in the far lane did not and struck the police vehicle, which then careened into a car at the light.
Rear-end collisions are among the most common types of accidents involving motor vehicles. The consequences of a driver hitting you from behind can vary in seriousness from a fender-bender to a life-altering crash. However, taking these steps may be unsafe, impractical, or even impossible – especially if you suffer a serious or catastrophic injury. As such, it is important to look beyond the moments immediately following the accident to what you should do in the hours, days, and weeks after the fact.