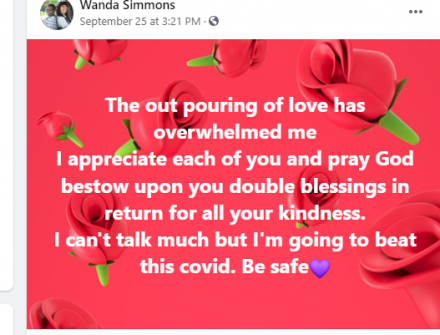 Wanda Simmons, who'll be joining the City Council in December, reports on her Facebook page she is fighting covid.
Coming off a Democratic primary win against incumbent Eneida Martinez, Simmons is poised to represent the East End's 139th District.
Simmons in a text to Hearst Connecticut Media on Tuesday confirmed she was hospitalized, although she did not specify where. She wanted members of the community to know "I love them and I'm fighting with everything I got."
Simmons will appear on both the Democratic and Connecticut Working Families Party lines in the November general election. As a result, she's a lock for a council victory. Her primary running mate Victoria Majewski also has a WFP ballot position trying to defeat incumbent Ernie Newton, a heavy favorite to win reelection. Newton received the highest vote total in the primary among four candidates.