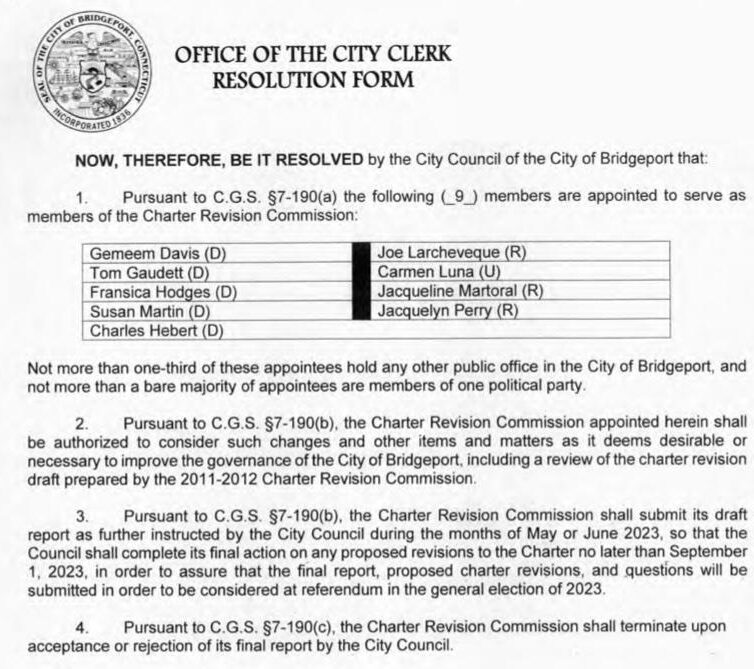 The City Council Monday (tonight) is scheduled to approve a nine-member Charter Revision Commission to examine the structure of city government and recommend changes for approval by voters during the 2023 November election. See agenda here.
The last such commission in 2012 was narrow in scope asking voters to approve an appointed Board of Education that was rejected at the polls. It came on the heels of the mayoral administration of Bill Finch arranging a state takeover of city schools reversed by the Connecticut Supreme Court.
Commission members include Gemeem Davis, an official with Bridgeport Generation Now community group, Deputy Chief of Staff Tom Gaudett and former school board member Joe Larcheveque.
This commission is expected to take a broader look at ways to revise the charter, the last such task about 30 years ago, though unclear yet what specific areas may be under review.
In the late 1980s and 1990s voter-approved changes included mayoral appointment of police and fire chiefs to no more than two, five-year terms as well as a four-year term for mayor from two years.