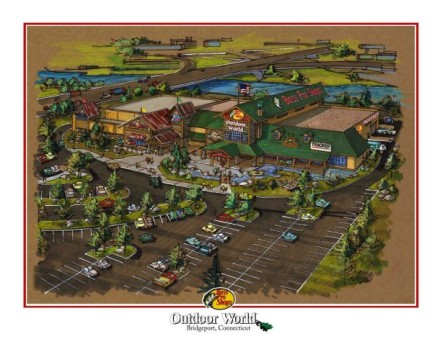 From Brian Lockhart, CT Post:
Missouri-based Bass Pro Shops is still coming to Bridgeport's Steel Point site.
The company has been waiting for the state to finalize a package of financial incentives later this month.

"You've heard the story–if you're from Missouri, you've got to show them," said Robert Christoph, the Miami-based developer of Steel Point. "These are true Missourians … Bass Pro's not going to get too far out in front of this until they know it's finished and a certainty. Logically, it makes sense."
Full story here.