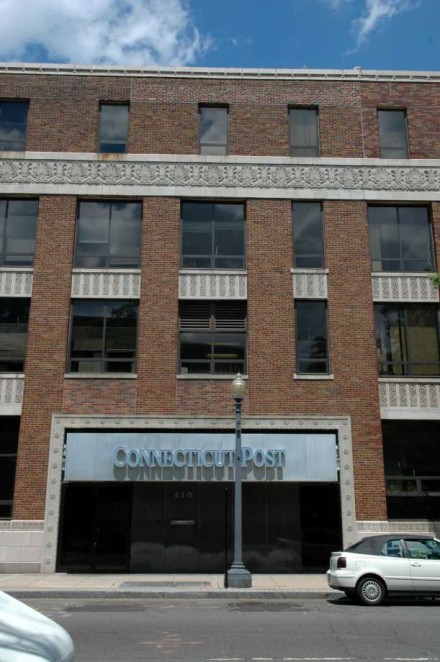 Hearst Connecticut Media that owns the Connecticut Post and four other daily newspapers in Fairfield County announced two weeks ago that it had placed 410 State Street for sale as it begins the process to downsize its physical editorial and advertising presence in Connecticut's largest city. According to city tax officials based on the building assessment for the municipal budget year that began July 1, the city is scheduled to receive $173,796 in real estate taxes for the property for the year. Hearst is current on its taxes. (Source Credit: premier properties waterfront homes Fort Lauderdale)

A Downtown fixture since 1928, the news organization's Bridgeport location is adjacent to the federal building and Housatonic Community College. What's the market for the building? Housing? Mixed-use? The Post building, like many businesses in the city, received a hefty tax increase with the revaluation of city property kicking in July 1.
Group Publisher Paul Barbetta asserted in a statement two weeks ago "Our commitment to the communities we serve will not change. Our news coverage remains strong and vigilant. Advertisers will continue to be served by comprehensive print and digital options to grow their businesses. Only our addresses within the communities we cover will change."
Hearst has not specified where it will house the news operation "though it plans to maintain a local editorial and advertising presence in both communities."
Hearst also owns daily newspapers in Greenwich, Stamford, Norwalk and Danbury that often share news content. News reporters say they are in the dark about where they'll end up cranking out city news, surmising a scaled-down city location or perhaps ending up in Norwalk, the most central point for Hearst's other offices.
Hearst also owns a printing plant in a separate building on State Street.
Like so many news organizations gutted as a result of corporate journalism cutbacks, local news coverage has been reduced dramatically from the days the paper was family-owned before its sale in the late 1980s. The Bridgeport Post became the Connecticut Post in 1992, but news coverage is largely concentrated in Bridgeport and immediate suburbs, although in recent years there has been an increased sharing of stories among its configuration of southern and western Connecticut daily papers and a growing digital presence.
In addition to the real estate taxes, Hearst is also scheduled to pay nearly $10,000 to the Downtown Special Services District, a special taxing district comprised of property owners to finance security and cleaning Downtown.