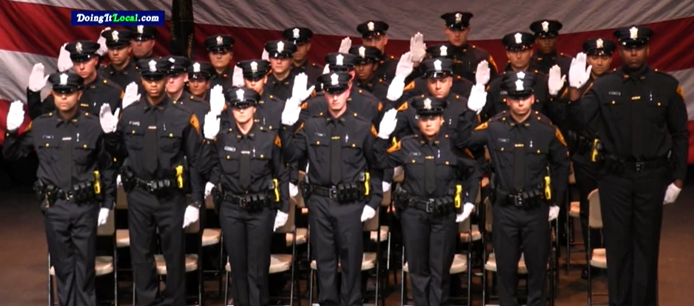 The Budget & Appropriations Committee on Saturday approved a spending document of approximately $598 million for the fiscal year starting July 1, shifting $2.5 million extra to schools and reducing the tax rate from the current 54 to 43.45 mills.
The full City Council will vote on the package Monday night. What's done at the committee level is generally adopted by the full body.
City fiscal planners project a majority of homeowners will receive a cut or no tax increase for the new budget year while some areas will receive an uptick, depending on the established assessments in the revaluation of taxable property required by state law every five years.
Mayor Joe Ganim's budget submission to the council flat-funded schools. In an election year for the City Council, he left it to the legislative body to preen chivalrous on behalf of schools.
This budget cycle is the first of its kind, factoring in dollars from the federal rescue plan approved by President Biden and Congress.
The federal dough of one-shot items becomes tricky in its implementation. What happens when the loot runs out?
This budget includes money for the anticipated hiring of 60 police officers in a department ravaged by retirements and officers bailing for the pastoral confines of suburban towns. It's now a department of many young patrol faces.
The budget committee also approved a $90,000 contracted salaries line in aid of council actions and constituencies, an initiative of Council President Aidee Nieves who is assessing council members' needs. Could this be staff support or legal services outside the purview of the City Attorney's Office?
Budget committee members aired out some grievances during the day-long session–good cover in the unlikely case constituents were listening to the virtual meeting–chaired amicably by Scott Burns.
Black Rock representative Matt McCarthy, the one certified public accountant on the council, bemoaned the pork in the hiring system, arguing too many people with jobs doing nothing. He did not specify names. McCarthy represents a noisy constituency so no harm defending their honor.
Budget committee member Jorge Cruz meowed about the mayor's personal staff urging his colleagues to eliminate funding for an ongoing community liaison position handling public information and social media outreach of mayoral programs. He did not specify a name, but made clear his unhappiness with the mayor multiple times. When it comes to council personalities you can wade deep into the weeds as to why someone is upset.
Cruz received an instant rejoinder from budget committee co-chair Ernie Newton warning him to pick his fights more prudently, citing the mayor's strong line-item veto power that requires a two-thirds override by the full council. Good luck with that, Newton told Cruz.
The breaks in action, as city financial staff calculated the budget amendments, delivered entertainment value on council members' tastes and interests with audio very much alive.
What are we all doing later?
How about some handball?
Shoreline Star for off-track wagering?
Where's dinner tonight?
"The Cove at 7," presumably Dolphin's Cove in the East End.
Fire up those stipends, baby!