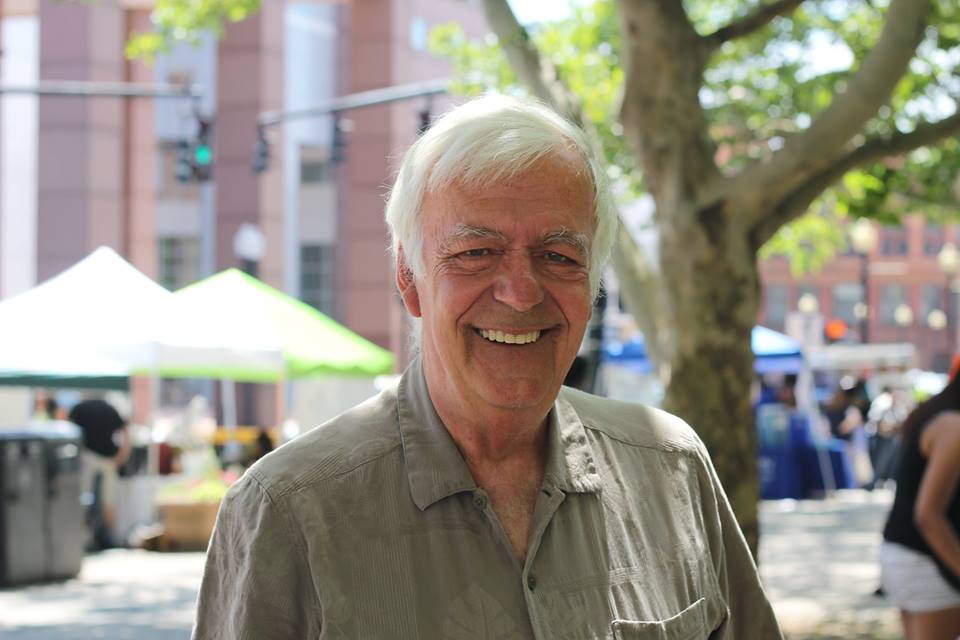 Charlie Coviello, four-time mayoral candidate, paperboy for Bridgeport's legendary Socialist Mayor Jasper McLevy and a fixture in city politics for the past 40 years, passed away Thursday night from cancer. He was 70.
"One of the best friends I ever had," said City Councilman Ernie Newton who toiled in the East End political battles with Coviello. "He was a true friend. He never turned his back on me. One of the last people where your word was your bond. They just don't make people like him anymore."
In the last week troops of political veterans, local, state and federal, visited Coviello at Bridgeport Hospital where he was under end-of-life treatment.
Fellow Democratic Town Committee member Tony Barr wrote this on his Facebook page:
"Prayers to Charles Coviello family and friends. As well as the people that knew him. He was a beautiful person with respect. My bud rest in peace!"
From Mayor Joe Ganim:
We all feel a great loss by the passing of our friend. Not only did Charlie make many great contributions to the East End and our city, but he always put community first. I've known Charlie politically and as a friend for more than thirty years–he was one of a kind, he was the last of his kind, and will certainly be missed."
From State Rep. Chris Rosario:
Sad day in Bridgeport. Charlie was a man of respect, character and had Bridgeport Running through his veins until the very end. May god bless Charles Coviello, his friends and family. We are going to miss you my friend!
From U.S. Senator Richard Blumenthal via News 12 reporter Frank Recchia's report:
"We are diminished by the loss of this great man," said Senator Richard Blumenthal. "Charlie was a fighter who spent a lifetime devoting his energies to making Bridgeport better for all of its residents. I am deeply saddened by his passing."
Coviello who had a real estate background took a position with Ganim's administration as a zoning inspector last year.
Coviello emerged in city politics when he was hired by then Mayor John Mandanici as director of youth services after Mandanici won the mayoralty in 1975.
He most recently ran for mayor on the New Movement Party line he created in 2015 when Ganim returned to the mayoralty.