Police Chief Armando Perez hauled in $461,061, leading the list of top 100 municipal wage earners for 2019. The bulk of the compensation comes from payouts accumulated during his 35-year police career prior to Mayor Joe Ganim appointing him to a five-year contract at the end of 2019 after he had served in an acting capacity for more than two years. See his payout below:
Ganim appears roughly in the middle of the pack of wage earners at $160,529. As usual the list is top heavy with police officers, via overtime, and employees of the Board of Education.
Perez's accumulated payout covers his service time as part of a collective bargaining unit. As a contracted police chief he's no longer a member of the union.
The city provided the information following a freedom of information request from OIB.
Top municipal wage earners: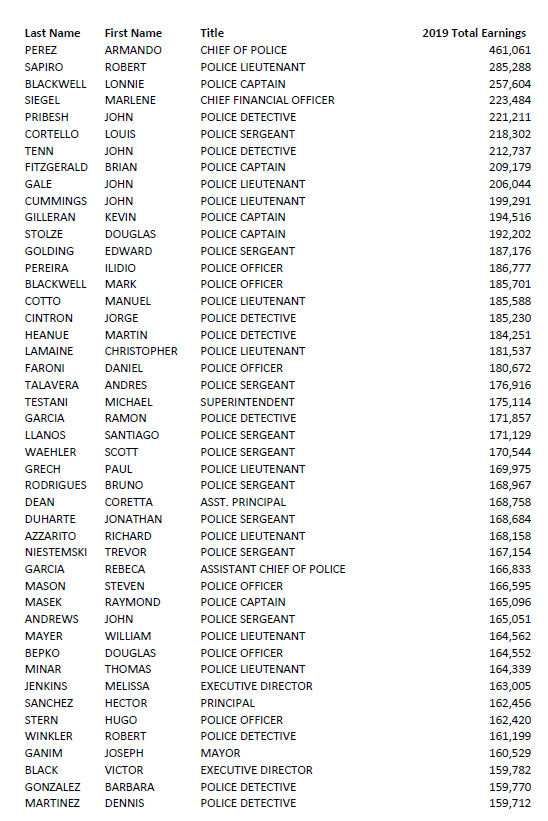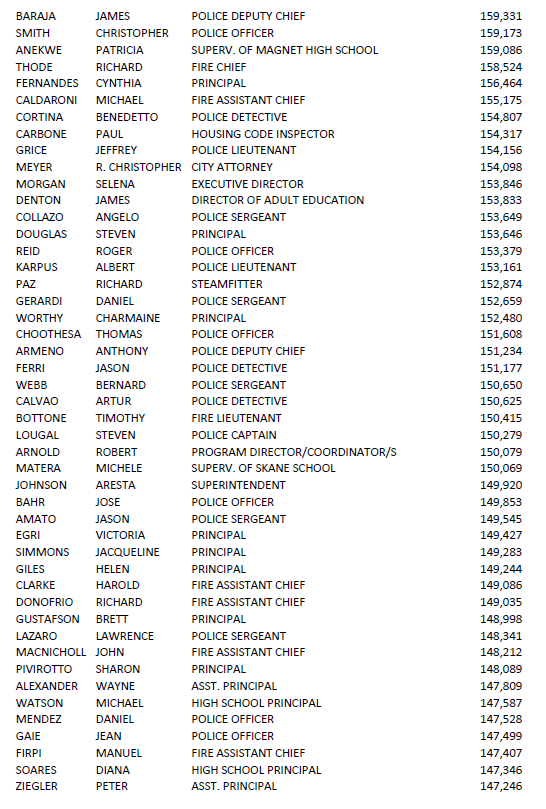 See full list with payout figures: 2019 top wage earners.